Lending | 13 March 2015 | Shared from www.theadviser.com.au <
Brett Spencer, group executive of mortgages at technology business the Stargate Group, said there is a right and wrong way to embrace technology, and brokers should only use technology that helps build their business.

More than 1,000 new apps are launched every day, adding to the million-plus that are already in existence. Businesses across the spectrum now view apps as a powerful new gateway to repaidly grow their client base, and brokers are no exception.

But Mr Spencer warned that consumers are not going to search an app store first to find information about home loans – "they will simply do a Google search".

"A mortgage broker trying to develop their own app for whatever purpose is not really going to help their business much, as there are companies out there spending 50 times as much as brokers to develop apps for an industry rather than an individual's use," he told The Adviser.

"If a broker wants to build an app that just provides information about their business to their clients, that's fine. But is there real monetary value in that? No, I think there are better ways using traditional marketing and digital media to achieve that."

Mr Spencer added that new technology is not always the answer, and many brokers make the mistake of not learning about the full capability and potential of their hardware and software.

"My advice to brokers is don't jump straight into thinking, 'I've got to buy something new'," he said.

Mr Spencer said it would be better if brokers studied their software and hardware for an hour per day over the next three or four weeks. They might be surprised to learn that their existing technology can already do what they thought could only be done with new products.

But one broker sees the development of apps as a valuable point of difference, and has moved quickly to take early market share.

Mortgage Choice Brisbane CBD principal Alan Heath recently launched his own mobile app designed to give customers expert advice on how to secure their home loan.

'Ask Alan' has been developed to give borrowers direct contact with Mr Heath and provide all the information they need to enter the market.

"This, to me, is the future, and our business is there now," Mr Heath said.

"I have a business belief that I need to be in someone's thoughts when they are ready to make a decision. To be there, I need to have created value in the ongoing relationship."

To read the original article and for more lending news click here.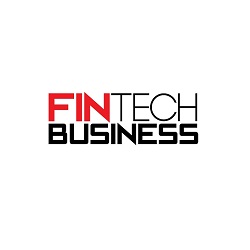 Written by

Shared from www.theadviser.com.au