Lending | 16 February 2015 | Shared from www.theadviser.com.au <
Bendigo Bank's miBanker app is a mobile relationship management tool designed to help the bank's business customers grow and better manage their business.

Available to all Bendigo Bank business banking customers, miBanker responds to the immediate and critical needs of business owners, Bendigo Bank managing director Mike Hirst said.

"Our business customers tell us that it's not easy to be across all aspects of running a business, from cash flow and general business management challenges, to cost control, staffing and future planning," he said.

"They want the flexibility to source information they want to receive.

"With miBanker, our customers choose the information they want to receive, at a time and place that suits them."

Mr Hirst said the group's business customers can track how Bendigo is supporting their community, while also having access to their banking.

"We think miBanker is customer connection at its most innovative," he said.

The features of miBanker include daily updates from the Australian and overseas stock markets, the latest business news throughout the day, weekly economic updates from Bendigo Bank, and access to relationship managers and real-time feedback on important issues.

"We're interested in creating technologies, but not just for the sake of innovation," Mr Hirst said.

"We deliberately set out to listen to what our customers need and develop solutions accordingly.

"To achieve our goal to be Australia's most customer-connected bank, we need to deliver innovations that make us even more relevant to customers and miBanker is a great and unique example for Australian banking customers."

The app was co-created by bhiveGROUP founding partner Michael Wall, who said his objective was to use mobile technology to enable Bendigo Bank to help its business customers more easily access information that is relevant to their industry and their company position, whether the customer is a start-up in fashion or has 30 years in manufacturing.

"miBanker brings the business banker closer to their customers, while at the same time allowing the business customer to stay in control of the relationship," he said.

Bendigo and Adelaide Bank is Australia's fifth-largest bank, with 1.5 million customers and assets of $65 billion.

To read the original article and for more lending news click here.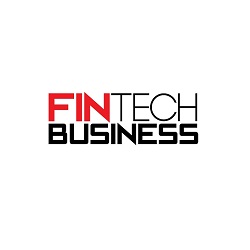 Written by

Shared from www.theadviser.com.au