Lending | 05 January 2015 | Shared from www.theadviser.com.au <
Peer-to-peer providers Ratesetter Australia and ThinCats Australia told The Adviser that banks and brokers would retain their stranglehold over the mortgage market for the foreseeable future.

However, Ratesetter chief executive Daniel Foggo said one way peer-to-peer lenders could make an immediate impact would be to help borrowers increase their deposits and sidestep LMI.

"Peer-to-peer lending for credit-worthy borrowers can provide more cost-effective personal loans, so that may be where peer-to-peer lending can play a meaningful role early on," Mr Foggo said.

"If they've got a good credit history, it's going to be a very competitive loan, so they effectively save themselves quite a lot of money."

ThinCats chief executive Sunil Aranha said the peer-to-peer sector is currently much too small to threaten the control that banks have over the enormous residential and commercial sectors.

Mr Aranha added, though, that peer-to-peer lenders have the potential to one day capture a majority share of the mortgage market – but that brokers should not to be worried.

"There's always going to be an intermediary who arranges loans, and that's based on relationships far more than market presence and numbers," he said.

However, Darren Moffatt, who runs brokerage Seniors First and digital agency Webbuzz, said online lenders and mortgage websites have already started cutting brokers out of transactions by finding more ways to attract and then sell to customers.

"Peer-to-peer lending is already out there: that's where algorithms match investor funds to borrowers, and there's no space for a broker in that world," he told The Adviser.

"In my view, it's the most serious medium- to long-term threat to the broker model. It's not going to shut down the model today or tomorrow, but looking beyond three years, I think that's when you're going to start to see some heavy impact."

Mr Moffatt said the digital mortgage technology would continue to improve, with banks already making significant investments in online delivery platforms.

"My advice to brokers is to diversify and be strong in niches that are less likely to be cannibalised by direct channels and peer-to-peer lending. That could be any number of things, such as complex investor loans, commercial or SMSFs," he said.

To read the original article and for more lending news click here.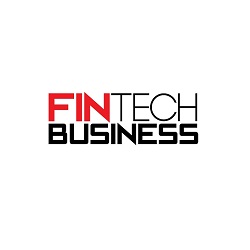 Written by

Shared from www.theadviser.com.au