Lending | 28 September 2016 | Tim Stewart <
Aofun.com.au has launched an online platform that will allow property buyers, who have made down payments on off-the-plan properties, the opportunity to on-sell their investment via nomination before settlement.
The platform is primarily targeted at foreign investors who have been 'caught out' by the major Australian banks' decision to tighten their lending to foreign investors. 
Aofun founder and chief executive Jason Zhu said many potential sellers who bought an off-the-plan property in the past few years now have "little or no" chance of securing finance. 
He said some of these sellers may be willing to forgo the full 10 per cent deposit.
"There is a real opportunity for first home buyers who may not have sufficient savings for their first home to register on the website and acquire their first home with the deposit paid," Mr Zhu said.
He added that the Aofun platform allows the original buyers to list their property, and hopeful buyers can make an offer.
"Buyers and sellers can then negotiate the final sale price on the property via the online portal. The sale will then proceed through all the normal legal processes."
Many original buyers may be willing to sell below the original contract amount to avoid a potential lawsuit from the property developer or to avoid receiving a bad credit rating – factors that "may have negative implications for any future immigration application to Australia or investment in Australia," according to Mr Zhu.
"The reality facing the market is that many of the overseas buyers of these properties, for various reasons, are not going to able to complete their purchases, leading to an oversupply that will inevitably place a sizable burden on the property and construction industries."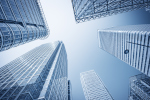 Written by

Tim Stewart