Lending | 29 August 2014 | Shared from www.theadviser.com.au <
Veda reported earlier this week that there has been a 52 per cent jump in suspicious credit applications in the past two years.

Fintech Business sister publication The Adviser asked 24 third-party lenders to comment on credit fraud and received replies from five.

Teachers Mutual Bank said it had not seen a rise in credit fraud in the past two years and that it puts a lot of time into educating loan officers about potential risks.

"Brokers should remain diligent, look out for red flags and ensure they report suspected fraud, but the responsibility ultimately falls with the lender," a spokesperson said.

"If a case of fraud was discovered we would investigate the application process thoroughly, including where the loan originated, and address the potential fraud with the associated aggregator and police."

Australian First Mortgage director Iain Forbes said the non-bank takes full responsibility for all applications it processes and had not had one fraudulent transaction during its 11-year history.

"Our funders don't accept excuses so our credit managers are trained to be extra diligent in determining the bona fides of every applicant on every deal that is submitted," he said.

Adelaide Bank's general manager of third-party mortgages, Damian Percy, said the bank had detected more suspicious applications in recent years, although not as many as Veda had noted.

However, Mr Percy said the increase appeared to be a result of improved detection tools and internal monitoring capabilities rather than an increase in the level of fraud itself.

"The kinds of things being detected more easily are falsified income documents and under-reporting of liabilities," he said.

RESIMAC chief commercial officer Allan Savins said the non-bank had always been a strong advocate of combating credit fraud.

"We conduct fraud workshops for all new staff and selected third-party relationships, and frequently update sales and credit staff on trends which we are seeing," he said.

"Following the introduction of the NCCP, we introduced verification calls to new applications to verify details."

Mr Savins said RESIMAC is also a member of Veda's Fraud Focus Group, in which lenders help prevent fraud by exchanging information and maintaining a database of information.

Bank of Melbourne said that the bank continually assesses its technology and security measures to minimise the risk of credit fraud.

"We protect our customers through a multi-layered security approach, including strong authentication measures as well as fraud detection and analytics managed by a team of security and fraud experts," a spokesperson said.

To read the original article and for more lending news click here.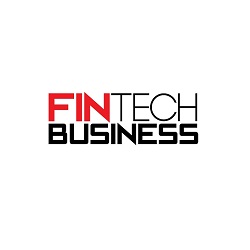 Written by

Shared from www.theadviser.com.au