Blogs | 06 August 2018 | Rod Moynihan <
Amid a scathing royal commission into Australia's largest financial institutions, the financial services sector is under mounting pressure to restore customer trust and demonstrate a customer-centric approach to business.
As the first point of contact for any customer needs, issues and new business enquiries, customer support functions are critical to the overall customer experience.
Surprisingly, this year's Zendesk Benchmark​ report found that only 7 percent of financial services institutions globally have adopted an integrated omnichannel approach to customer support; that is, simultaneously leveraging their support channels across email, webform, chat, phone and self-service.
The result for that 7 per cent is better ROI and support experience for customers, including 39 per cent lower requester wait time during business hours and 31 per cent lower first resolution times.
Privately, the average person communicates with friends and family across Facebook, Messenger, Snapchat, Twitter, Instagram, phone, text, email and more –using an average of five channels, according to research by Conduent.
Last year, we learned that 61 per cent of customers are less patient with customer service than they were five years prior. Customers are more likely to hassle a company across multiple channels until they get what they need, and are not prepared to wait.
The financial services industry is primed for significant improvement when it comes to customer experience.
Traditional financial services businesses need to move customers beyond dead-ends and shuffling between channels without continuity from past interactions with customer support agents.
With that in mind, here are some pointers on how to not only provide your customers with more ways to reach you, but also manage them efficiently and keep your organisation one or maybe even two, steps ahead of an impatient customer.
Eradicate silos
​According to Dimension Data, nearly 70 percent of organisations currently have none, or very few, customer support channels connected; however 80 percent aim to have all or most channels connected within two years. In my view, two years is too long.
The more manual your triage function, the more silos exist, and the less efficient your support operations are. Silos add operating debt, don't align to holistic customer experiences, and do not scale smoothly.
The first improvement every business should make to its support function is ​fully connecting the customer support channels, meaning there's one record of the customer and no divisions when it comes to support tickets.
Start by mapping out how channels can work together across common touchpoints, and where business rules and routing can simplify your support team's operations.
Understand your CX from the perspective of the customer
Customers have different needs and assumptions on a channel-by-channel basis. For example, live chat is typically used when a customer is looking for immediate help, whereas customers might turn to social media to express frustration.
However, these behaviours will vary for every business.
It is vital a company takes an objective view of its customer experience. A customer engagement platform that's fully integrated across channels will enable you to collect ongoing data, identify problem areas, gaps and company nuances.
When you truly understand your customers' needs, you can align your goals accordingly and work toward providing an agile and more personalised experience no matter where the customer is or which device they are using.
Embrace multi-tasking and empower agents
According to the data from companies who participated in the Zendesk Benchmark report, the average number of multitasking agents has tripled since January 2017.
Businesses need to hire adaptable agents who can evolve with their teams and wear many hats.
If you really want to take your customer experience up another level, the very best help centres are built from empowering agents to own ongoing content creation. This​ allows you to leverage their unique understanding of customer needs to improve human performance, as well as AI and self-service functions.
Consider adopting ​approval and publishing workflows​ like Zendesk's Team Publishing, which allows managers to assign article updates to team members so it's easy to let them know where content work is needed and helps expedite the process.
Make your self-service stand out
It is no secret that investing in self-service can dramatically improve a company's customer experience. Forrester found that 76 percent of customers​ prefer self-service to alternatives like email or phone support, and more than half of your customers will abandon their online purchases if they can't find fast and easy answers to their questions.
In addition to helping customers directly, knowledge content also drives better results when customers do end up getting in touch.
According to our Benchmark, tickets with links to knowledge articles perform better, with a 23 per cent lower resolution time, 20 per cent fewer reopens, and a 2 per cent better CSAT rating on average.
When launching a self-service function, start with the top five articles in your help centre, as these account for roughly 40 percent of all daily views.
Once you've got this covered, focus on building out categories beginning with the most popular content in each, since the top three articles per category tend to make up 50 percent of the daily views in that category.
Then you need to become as agile as possible, with ongoing updates generated through agents and machine learning capabilities that ensure your self-service never becomes a 'set and forget' channel.
If there wasn't proof yet, the latest Zendesk's Benchmark results send a clear message. Become an integrated omnichannel company now to keep pace with an impatient audience, or risk getting left behind.
Rod Moynihan is the director of sales at Zendesk for Australia and New Zealand.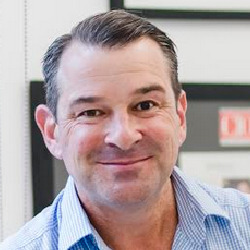 Written by

Rod Moynihan