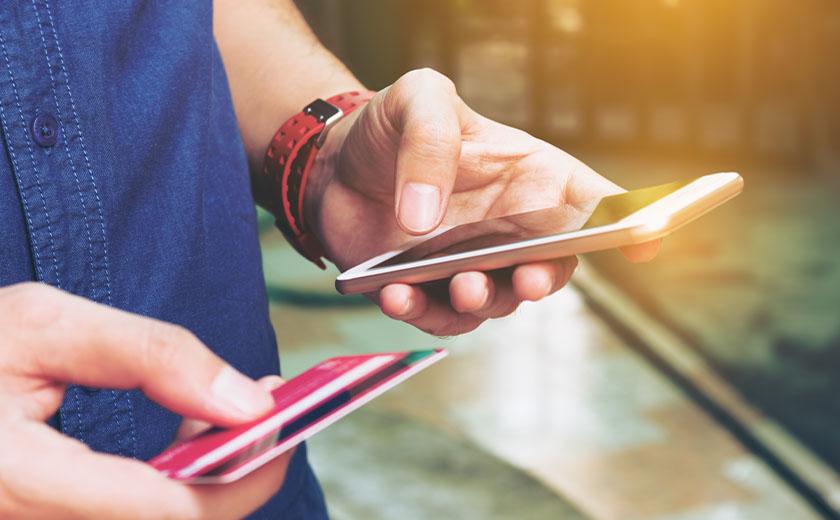 Blogs | 05 July 2019 | Jean-Michael Franco <
Recognising this, last year the Australian Competition and Consumer Commission (ACCC) announced the introduction of the Consumer Data Right (CDR). While Australians already have the right to request a copy of their personal data held by a range of businesses and public-sector organisations, CDR goes further. It has been designed to make it easier for individuals to access and share their data from one organisation to another.
For example, details of credit and debit card and account transactions will be readily transferrable from one bank to another or to a relevant provider of financial services such as a Fintech company. In the energy sector, customers will be able to deliver details of their past consumption patterns to a new provider to ensure they get the best possible rates.
The motivation for CDR comes from the Australian Government wanting individuals to enjoy higher rates of data portability. Rather than a service provider being able to tie down a customer by restricting access to their data, they will be compelled to make in available and in a usable form, thereby improving market competition.
The benefits of data portability for customers will be significant. As well as being able to switch between providers more readily, it opens up the potential for a raft of new products and services.
For example, a Fintech firm could aggregate a customer's data from a number of different banks and present a holistic dashboard of their complete financial position in real time.
In hospitality, a customer could have an itinerary generated using data drawn from airline, accommodation, and rental car bookings which could automatically update if any changes occurred. In essence, data portability provides an opportunity for better customer experiences.
Lack of awareness
Despite the promised benefits of CDR, a high proportion of Australians remain unaware of the new regulation and what it means for them. Announced by the Federal Government in November 2017, media attention has been sparse and service providers have appeared unwilling to trumpet the cause.
From the service provider's perspective, such reservations are expected. Many see the new rules as something that will make it easier for their customers to transfer to a competitor. They are concerned that, if it's made easier for customers to extract their data, that's exactly what they will do as they head for the door.
In reality, however, the opposite is true. CDR will make it easier for service providers to offer a raft of new services to potential new customers. By being seen as innovative, they will be able to attract far more customers than they would lose.
It starts with the banks
While a CDR pilot comes to life from July 1 involving the four major banks, its introduction will be a gradual process into the banking sector. From that date, banks are required to make available details on items such as savings and deposit accounts, debit and credit cards and GST and tax accounts.
The second phase of the rollout will happen from 1 February 2020. At that time, all banks will be required to make available data relating to residential and investment mortgages and mortgage offset accounts.
The third phase, which comes into force from 1 July 2020, will require banks to open up access to a raft of other data relating to things such as business finance and personal loans, lines of credit, overdrafts and foreign currency accounts.
These changes are great news for competition and come at a time when new entrants into the financial services sector are coming to market with some compelling offerings. By being able to readily transfer their data, consumers will be in a strong position to take advantage of this new, competitive, open banking landscape.
Energy and telecommunications
Once CDR is bedded down in the financial services sector, it will be extended to cover energy and telecommunication companies. Each service provider will be required to make available details such as customer usage patterns and spending volumes.
For consumers, this will allow then to receive more personalised offerings from providers. If a mobile phone carrier can accurately judge how much data you use over a given period and at what times, it will be in a much better position to offer alternatives that could be more cost effective.
The power of data portability
In this new world where the value of data is constantly climbing, making it as portable as possible is vital. Regulations such as CDR in Australia and the General Data Protection Regulation (GDPR) in Europe are significant steps in empowering consumers and allowing them to take advantage of new service offerings as they come to market.
Interestingly, Australia is actually a world leader when it comes to the introduction of data portability and is setting new milestones. While Europe's GDPR legislation has data portability in its mandate, it doesn't actually provide clear guidelines on what it means for on what it means for each business, whether is banking, insurance, retailer, or telco. As a result, many are not fully complying or are only providing undocumented or unclear datasets that other service providers cannot readily use.
CDR, on the other hand, is much more prescriptive in the kinds of data that must be shared and is approaching the challenge on a sector-by-sector basis. Taking this approach ensures that all service providers are clear on what is required and when it needs to be delivered. This is unfortunately not the case in Europe.
Ultimately, however, for the full impact of these changes to be realised, consumer awareness and understanding has to increase. The Australian government and businesses must work together to ensure that consumers know about CDR and the clear benefits it can deliver. Promoting the power of data portability has never been more important.
Jean-Michel Franco, Senior Director of Data Governance Products, Talend
Eliot Hastie is a journalist on the wealth titles at Momentum Media.
Eliot joined the team in 2018 having previously written on Real Estate Business with Momentum Media as well.
Eliot graduated from the University of Westminster, UK with a Bachelor of Arts (Journalism).
You can email him on: This email address is being protected from spambots. You need JavaScript enabled to view it.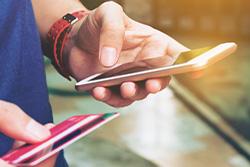 Written by Jean-Michael Franco