Blogs | 20 January 2020 | Peter O'Connor <
Whither the Australian financial services industry? Rehabilitating tarnished corporate reputations in the wake of a damaging royal commission and complying with tighter regulatory requirements are not the only challenges faced by organisations in this sector.
Enterprise-wide digitisation is transforming the way Australian financial services organisations operate. "Loyal for life" customers and traditional branch networks are in decline while innovations such as instant payment transfers, digital wallets and robo-advice continue to gain acceptance.
Early movers abound in this industry, which means banking and insurance businesses that hope to remain relevant and profitable have little choice but to adapt to, and adopt, new technologies as they emerge.
Here are some of the trends and developments they'll need to contend with in the forthcoming year and decade.
You're in the cloud – so what?
Australia's leading financial services players have been hard at work migrating critical applications from in-house data centres to secure, multi-cloud environments in recent times. Their decision to do so made the news a few years back but, in 2020, such announcements are barely noteworthy. Cloud has become the norm, rather than the exception, for institutions across the sector, as they strive to deliver the responsive, personalised service Australians have come to expect from their banking and insurance providers.
Finding an edge with fast data
Cloud technology isn't just making it easier for financial services businesses to comply with regulatory requirements and exploit the vast data reserves in their keeping – it's making it easier for them to do so quickly.
This year will see more organisations shifting their focus to fast data – enriching and analysing data sets in real, or near real, time and using the insights gleaned to deliver better products and services.
The rise of regulatory technology (regtech)
In Australia, few industries are as heavily regulated, or interact as closely with the state, as financial services. Digitisation of the sector has enabled the introduction of more stringent reporting regimes such as Single Touch Payroll (STP), which requires organisations to report tax and superannuation information to the Australian Tax Office each time employees are paid. Additional compliance regulations may follow on the heels of this initiative and they'll be made possible, in large part, by the country's technology-forward banking sector.
Curtains for consumer cash transactions
Cash may once have been king but those days are gone. Australians have taken to contactless payments with gusto, while ATM withdrawals have plummeted in the past decade. We're now a nation of cashless enthusiasts; so much so that, in late 2018, the nation's central bank pronounced physical currency could well become a niche instrument of payment. All good if we're dealing with businesses and organisations but when we're exchanging payments with other individuals, not so much. When a trustworthy means of passing money to one another electronically emerges, Australians are likely to bid farewell to the folding stuff and embrace its digital replacement.
Blockchain blues
A few years ago, blockchain and bitcoin, the crypto-currency craze it spawned, looked like they could be that solution but, as the hype around the technology continues to dissipate, that's looking less and less likely. Local pundits who are sceptical about future use cases include NAB chief architect Sergei Komarov who last year wrote that "blockchain remains a niche solution in search of the perfect problem for it".
Tech behemoths muscling in on the market
Who needs a branch? Over the past decade, online-only retail banks, such as Rabobank, UBank and Bankwest, have redefined what it means to be a financial institution in Australia, while business lenders such as Prospa, Lumi and Moula have carved out a similar niche in the small and medium business sector. The next decade will likely see non-traditional players taking a slice of the pie – think Amazon, Google and Apple. The latter teamed up with Goldman Sachs to launch a credit card in late 2019. Its fellow tech behemoths have the building blocks in place that will enable them to follow suit – think cloud technology, artificial intelligence and seamless customer service systems – and the chances of their doing so are high.
Flux – the new normal
In common with many other industries, in Australia and globally, the country's once traditional financial services sector has been utterly transformed by technology, and at a speed which would have been unimaginable a decade or two ago. As the 2020s unfold, local players will need to be alive – and ready to respond – to emerging trends if they're to survive and thrive in this fluid and competitive space. A technology stack which makes it possible to do so will be a critical success factor.
Peter O'Connor, vice-president Asia Pacific and Japan, Snowflake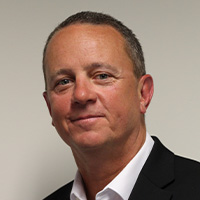 Written by

Peter O'Connor