Blogs | 30 November 2020 | Dustin Grosse <
Throughout Australia, organisations are bringing forward investments and looking for ways to streamline operations and boost levels of customer service. As they wait for virus-related lockdowns to end, they have their eyes firmly on the future.
Such activity is encouraging to see and is something that's likely to extend well into 2021. By taking advantage of new technologies and tools, businesses will be able to streamline workflows, improve processes, and be ready to act when market conditions bounce back.
Some of the key trends that will shape 2021 include:
The rise of automation: The trend toward using technology to automate business processes will continue to grow during the coming year. Already well underway prior to the pandemic, investments will increase as more organisations come to understand the benefits that can be achieved. Key objectives will be to make workflows more efficient and free staff from needing to undertake mundane, repetitive tasks. At the same time, automation will also lead to a reduction in operational costs and faster response times to customer demands.
Digitisation: Hand in hand with increased automation will be ongoing digitisation. The march to the paperless office has been underway for some time, but expect significant progress to be made during 2021. One motivating force in this area has been the sudden shift to working from home that occurred in early 2020. For many organisations, this exposed a heavy reliance on paper-based processes and highlighted a need for modernisation. As a result, many organisations are investing in the tools and technologies needed to go digital.
Ongoing shift to the cloud: The adoption of cloud computing has become very much a mainstream strategy for many organisations, and this will continue in the new year. Those who stand to benefit include work-from-home staff who are often able to access cloud-based applications and data much more readily than when those resources remain inside a traditional corporate data centre. There is also likely to be increasing use of hybrid cloud architectures where on-premise IT infrastructures are augmented by cloud-based alternatives. This can deliver both reduced operational costs and improved efficiencies.
Growth of AI and ML: Artificial intelligence and machine learning are two of the most exciting areas of technological development and their usage will grow exponentially during the next 12 months. The technologies will allow organisations to significantly improve their processes and gain insights from data that previously have not been possible to achieve. Expect to see significant returns on investment in these areas.
Evolution of mobile technology: To allow their workforces to be as agile and responsive as possible, organisations will increase their investments in the rapidly evolving area of mobile technology. Spurred by growth in services such as 5G, businesses will look to equip staff with devices that allow them to be connected at all times from any location. The trend will be assisted by developments in power-efficient hardware that offers greater flexibility when on the move. Once fully kitted out, staff will be just as productive on the road as they were in the office.
Continued focus on security: The shift to widespread remote working shone a spotlight on IT security during 2020 as teams raced to ensure home-based workers were protected from cyberattacks. While much was achieved, in many cases there is still more that needs to be done. There will be an increasing focus during 2021 on strategies such as zero trust to further improve the measures organisations are taking to ensure vital resources remain protected from attacks.
No return to 'normal': Much as many people yearn for the 'good old days' before the virus appeared on the global scene, those days unfortunately won't be returning in the next 12 months. Organisations need to face the fact that remote working will remain prevalent for an extended period and business processes and workflows will need to continue to be adjusted. However, rather than being an onerous task, such changes give an opportunity to improve business operations and are likely to lead to longer-term benefits. The dark storm clouds created by COVID-19 might actually have a silver lining.
These trends will shape 2021 and beyond. As the business world comes to terms with the ongoing implications of the virus, these trends will guide investments and help organisations prepare for what lies ahead. It's poised to be a very interesting road indeed.
Dustin Grosse, chief marketing and strategy officer at Nintex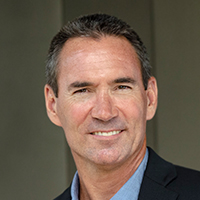 Written by

Dustin Grosse