Blogs | 25 January 2021 | Peter O'Connor <
Understanding how customers interact with a business has always been important. Now, with purchasing channels and patterns significantly altered, that understanding is critical.
Gaining an accurate view of a customer activity requires thorough analysis of all available data. Previous transactions, post-sale interactions, and demographic details must be carefully analysed to ensure what's being offered meets their particular requirements.
Using data in this way also enables a business to personalise the customer experience being offered. Rather than marketing to a mass and providing generic products and services, savvy businesses can tailor everything from advertising campaigns to fulfilment.
The businesses that succeed in 2021 will be those that capitalise on their customer data and use it to guide their activities in this post-pandemic world.
The rise of the data cloud
Increasingly, organisations are tackling the challenge of collecting and analysing customer data through the use of the Data Cloud. Rather than relying on on-premise data warehouses, they are using these platforms to improve business agility and shorten response times. The platform also offers both elasticity to manage changing customer demands and enhanced data governance so that a business has clear sight of where its data assets reside.
The platform becomes even more important when the majority of a business's staff are working remotely. They make customer data much more visible and accessible to those who require it. Also, they reduce the likelihood that staff will end up using multiple data stores which can result in unnecessary complexity and reduced productivity.
During 2021, the Data Cloud will also increasingly be used to meet a growing business demand for richer insights into customer behaviour. To provide this, businesses will take advantage of additional data sets and combine them with their existing data. Such data sets could include market trend data and demographic data that can help build a more detailed picture of evolving markets.
Throughout the year, businesses will also make more extensive use of the self-service options offered by the Data Cloud. Recent improvements in analytics and reporting tools mean that its now possible for virtually anyone within a business to undertake queries and generate reports. As a result, data will be increasingly democratised.
The growing importance of governance
As the amount of customer data being collected and used increases in 2021, businesses will also need to be sure they are meeting privacy and governance requirements. Customers will want to know what details about them are being collected and how they are being used.
It will also be important to have clear data policies in place to ensure staff only have access to the data they require to complete their roles. Customers will quickly lose faith in a business if they know their personal details are readily accessible by anyone who cares to look.
Care also must be taken to ensure data is secure against potential external threats. Cybercriminals are constantly on the hunt for personally identifiable data and lucrative details such as credit card and bank account details. Making data governance a priority in 2021 should be at the top of the corporate to-do list.
A year of growth
It's clear that 2021 will be a very different year for Australian businesses. Although it is going to take many months to recover from the disruptions and losses that occurred during 2020, those that are resilient will be able to take advantage of new opportunities as they emerge.
By making better use of customer data, and harnessing the power of the Data Cloud, businesses will be able to ensure their offerings are closely matching market requirements. It's going to be an interesting year ahead.
Peter O'Connor, vice president, sales Asia Pacific, Snowflake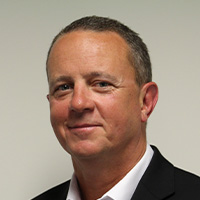 Written by

Peter O'Connor