Blogs | 01 March 2021 | Dirk Steller <
In the flurry of the initial outbreak, many retailers without much of an online presence, hastily strung together clunky shopping websites to meet surging demand, so as not to miss out on revenue that was redirected online during the lockdowns.

There's no doubt that the impacts of the pandemic accelerated demand in e-commerce. But while people are becoming more and more willing to shop online, the user experience for customers leaves much to be desired.

Amazon, at least in Australia, is the closest thing we have to a one-stop online shop, and yet its limited range means it is a far from seamless shopping experience platform for many Australians. It lacks range and shopping ease: there is nowhere near the range of products per brand compared to the website of a bricks-and-mortar retailer, and everything sold is from all different suppliers.

Meanwhile the awkward and tiresome billing pages mean that retailers lose consumers as they click through and finalise their purchases. In fact, with every additional click on a payment platform, a portion of customers is lost. Too many friction points on any e-commerce platform inevitably see potential customers log off and look elsewhere.

Even PayPal, which is relatively smooth and widely accepted on shopping websites, requires a moderate level of determination through the set-up process.

So there's a lot of innovation still required in e-commerce, to provide a really rich user experience as well as befitting a growing global social trend of ensuring transactions and deliveries happen almost instantaneously.

Several companies are actively working on this to enhance the user experience but also keep customers shopping and through the funnel to the check-out cart. The real future of e-commerce surely is a complete digital identity where consumers aren't required to fill in the details repeatedly with every new purchase. The future has to involve shoppers making a purchase with a single click. But several hurdles remain: there are still policy changes that need to happen for digital identities to be created, certified and validated.

India has created the world's largest biometric digital identity and payment gateway Aadhaar that assigns users a 12-digit ID number. The French equivalent was developed and verified using the national post system.

The UK is currently reviewing rules around digital identities in a bid to boost the country's £149 billion digital economy. The government said earlier this month that the changes could revolutionise a range of transactions. Therein lies the challenge for Australian legislators and policy shop bureaucrats. The surge in e-commerce should be seen as a call to action to ensure Australia is not left behind on the world stage when it comes to digital identity. When shopping anywhere on the planet is as simple as a single click, there is now great urgency to ensure the Lucky Country is indeed competitive with global trends in this multibillion-dollar industry.
Dirk Steller is the managing partner of fintech-focused Seed Space Venture Capital.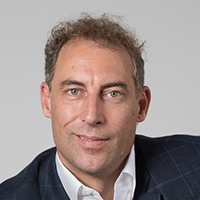 Written by

Dirk Steller