Blogs | 26 April 2021 | Chen Lahav <
A few months back, Prime Minister Scott Morrison stated that Australia should be an adopter of new technologies, rather than an innovator of them. Naturally, this statement was frowned upon by IT industry leaders, as it came in a time of fintech innovation and global expansion. Fintech and complementary techs such as regtech and wealthtech are steadily growing in Australia in customer numbers, their financial turnover, and profits.
Craig Dunn, foundation chairman of the not-for-profit, industry-led fintech hub Stone & Chalk said that the sector's growth in Australia bodes well for its international standing. "The fintech sector is growing very rapidly," he said. "In Australia, we've got most of the ingredients for a national fintech sector with the potential to be a successful centre internationally.
"We've got incredible talent in this country, and when it comes to financial services, we've got very deep capability sets that are among the best in the world. We can be confident about the future of fintech in Australia."
Australia's economy was not hit as hard by COVID-19 as competing fintech hubs were in the UK, Hong Kong or New York. There is now an opportunity for global growth. While Australian BNPL providers are experiencing a rapid global expansion, much more needs to be done to enable the Australian fintech industry to become a more dominant, global fintech hub.
A focused strategy for the future
A visionary and comprehensive long-term strategy addressing the different challenges of fintech innovation must be discussed by the different operating forces, including the government, banks, accelerators, venture capital, fintech companies of different market value, CPA Australia, and others. This strategy should eventually be translated to a multi-year plan with clear milestones and objectives.
The technology – specifically in the fintech sector – must practice and sustain innovation. Australia must innovate if it hopes to remain regionally, let alone globally competitive in the fintech and regtech space. Dr Anton Didenko and Professor Ross Buckley suggested we need to encourage new players in the fintech space.
"We must assist early-stage startups who are leading some of the innovation in fintech and complementary technologies, such as regtech and wealthtech, while struggling to get funding by adding government grants and incentives to investors," they stated.
"It's also important to implement policies that target different areas that could help develop fintech. These include increasing access to capital."
Rebecca Schot-Guppy, chief executive of Fintech Australia said that while fintech is a broad industry, there is one key point impacting all companies in the sector: the R&D tax incentive policy.
"We believe the scheme should be broadened to include software-based innovation for emerging companies, and the government should provide clear guidance as to how it applies to fintech businesses," she said.
"R&D tax incentives credits should also favour and be broadly allocated to emerging companies rather than larger enterprises, who have the funds to fuel their own innovation."
She said this policy keeps our fintech ecosystem competitive, and was a key lifeline for emerging companies during the pandemic.
"We want to see it enhanced so the country can better realise the benefits of a thriving fintech ecosystem," she said.
Opening borders for better results
The Morrison government should be quick to act to keep IT skilled professionals on temporary work visas in Australia, while opening the borders and allowing for relevant talent to come in as soon as possible. Through offering a quick path to permanent residency, this can be done with swiftness and ease and will have universally positive outcomes.
To avoid becoming an obstacle in the way of innovation, regulation must be agile and updated in concert with innovation. The ASIC regulatory sandbox should be at least as effective – if not more so – than the regulatory sandboxes of international competitor fintech hubs.
Chen Lahav is the founder and namesake of Chen Lahav Consulting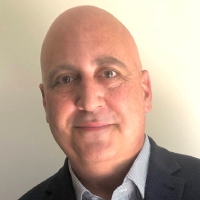 Written by

Chen Lahav