Blogs | 17 May 2021 | Alex Beavan <
With Australians spending over 40 per cent of their waking hours online and increasingly working, shopping, and sharing information online, fraud and cyber-crime threats increase.
According to PwC, 35 per cent of Australian companies have experienced fraud compared to the global figure of 47 per cent. Despite this, Australia has still had a record year of online fraud, with online scams in the country rising over 23 per cent from 2019 and costing $176.1 million. While the Australian economy has continued to show resilience throughout the pandemic, the internet's borderless nature makes local businesses vulnerable to attack from cyber criminals around the world.
Japan, Denmark, Canada, and France top the list as the countries at the forefront of fraud prevention. This is predominantly due to advanced internet infrastructure, law enforcements that pursue fraud cases punishing offenders accordingly, and finally because of strong economies that invest in the latest anti-fraud technologies. In contrast, countries with high fraud rates, including Uzbekistan, Tanzania, Indonesia and Vietnam, often have weaker economies but accessible internet and higher crime rates that fuel interest in new channels for fraud like online and a lower chance of cyber criminals being pursued by law enforcement.
In Australia, the Australian government has taken positive steps to protect local businesses from fraud and educate the nation on the changing threat landscape of how to stay safe. These services include the Australian Cyber Security Centre (ACSC), Scamwatch and cyber-crime laws and legislations that outline clear consequences for criminals. Beyond that, tech providers and vendors in the market continue to support the safe transformation of businesses to digital solutions.
Higher adoption of digital solutions and more everyday activities online have resulted in increased opportunity for fraud and cyber-crime attacks. Examples of this increased digital dependency include higher volumes of online transactions and large-scale migration to working at home, driving the demand for mobile and digital solutions for people to stay connected. While many organisations have had to act quickly to respond to changes brought on by the pandemic, businesses that haven't implemented integrated security processes as part of these new solutions, present cyber criminals with endless entry points that, if breached, can have devastating consequences.
Some of the current fraud risks on the rise include:
Hidden malware – emails containing malware or links to phishing sites disguised as COVID-related information are increasing.
Rise in employment scams leading to identity theft.
Analysis from UNCTAD has found that global e-commerce sales rose to $26.7 trillion in 2020, making up 19 per cent of all retail sales (up from 16 per cent in 2019). This increase in share, which the UN has called "dramatic", reflects the huge worldwide shift towards online shopping since the onset of coronavirus, causing greater risk, leading to identity theft incidents.
Rise in cyber-enabled financial fraud and phishing disguised as government announcements including links to pertinent information regarding the pandemic.
Frauds relating to vendor account takeover where payments are diverted away from the intended vendor.
Implementing preventative measures is one of the effective ways to guard against threats. These measures encompass elements that make up a security framework, including detection, mitigation and remediation. As businesses add to their digital network and deploy new applications, such security framework needs to be reviewed on a frequent basis to ensure that it can still support and protect the whole ecosystem. This process requires ongoing data management, transaction monitoring, regular analysis and investigation.
Employee training is one of the most important elements in a successful integration of security processes. A team that is educated on the technical processes can help ensure that emerging cyber threats and weaknesses within a network are alerted and managed to effectively mitigate the risk. Creating network literacy within a team relies on highlighting the potential risk these scams pose to a business and how a business can detect them.
In order to help create a safer online environment for businesses, such businesses need to align with appropriate technology, and government guidelines to help ensure that Australians know of, and are protected against cyber crime, fraud risks and the evolving threat landscape.
Alex Beavan, head of fraud investigation, Western Union Business Solutions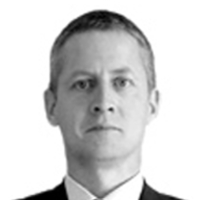 Written by

Alex Beavan