Blogs | 19 July 2021 | Matt Seadon <
When circumstances change unexpectedly, there's usually a financial knock-on. We saw this during the COVID crisis, after the government announced nationwide lockdowns in March 2020, to slow the spread of the virus.
As the disruption generated by this hard, but necessary, measure began to unfold, banks and insurance companies were inundated with phone calls and inquiries, from individuals and enterprises looking to restructure their finances and claim on business interruption policies.
More than 800,000 Australians deferred loan repayments in 2020, according to the Australian Banking Association. That equates to $274 billion worth of loans deferred – close to 10 per cent of total loans outstanding, by the Australian Prudential Regulation Authority's reckoning.
Frontline employees worked with customers to put each and every one of those arrangements in place. And, at the end of the deferral period, they negotiated recommencement schedules with some customers and guided others, who were still severely financially impacted, through their institutions' hardship processes.
It's never been an easy gig and, in the face of unprecedented economic uncertainty, it can be – and was – an exceedingly difficult one.
Appreciating the efforts of a professional committed team
So, what sort of job are Australian financial institutions doing when it comes to recognising and rewarding the dedicated teams who held the fort and supported business and personal customers through the COVID crisis?
Research commissioned by Achievers this year indicates they have room to improve. The company surveyed leadership teams and employees at 755 Australian organisations and found that managers believed employee engagement, recognition and job satisfaction levels were significantly higher than they really are.
Just over a quarter of managers across all industries "strongly agreed" that employees felt engaged in their overall work experience, while only 14 per cent of frontline workers felt the same way.
In the financial services sector, the disconnect between leaders and their teams shone through in the numbers: employees found team meetings and check-ins with managers 1.7 times and 1.5 times less engaging than their supervisors believed them to be.
The bottom line? Finance sector employees were 1.7 times less likely than their managers expected to strongly endorse their overall on-the-job recognition.
A stronger future starts with a strong team
Is this disconnect between leaders and frontline workers an issue for financial institutions as Australia's economic recovery continues and "normal service" resumes?
It could well prove to be. Banks and insurers operate in a highly competitive landscape but they don't compete on a product basis alone. After all, from a customer perspective, one loan, credit card or insurance policy is very much the same as another. And, in 2021, it's all too easy for customers to shop their business around, to the institution which offers the keenest rate, lowest price or best value product.
Once they settle on a provider though, it's often the customer experience that keeps them there. Anticipate their needs, offer quality, responsive service and, chances are, they won't expend the time and effort necessary to re-evaluate their options for years.
Meanwhile, to paraphrase Jane Austen's famous opening line, it's a truth universally acknowledged that highly engaged, committed employees deliver a superior standard of customer service than those who feel unappreciated and unacknowledged.
Individuals in the latter category are not short of options in 2021. Rising economic confidence and closed borders have seen the unemployment rate drop below 5.5 per cent in recent months. Employers across many sectors say they're struggling to attract employees and that means personable and motivated financial services workers who are feeling dissatisfied with their current roles are more likely to consider a move.
Recognising and retaining customer service stars
Recognition is key to employee satisfaction and for financial services organisations that live and die by the customer experiences they deliver, it's critical.
Highly engaged workers are more likely to go the extra mile than those who feel disconnected from their employer and unacknowledged for the extraordinary effort they expend to meet and exceed customer expectations.
For banks and insurers that want to be successful participants in Australia's post-COVID recovery, recognising and rewarding the frontline workers whose contribution helps them capture new customers and keep the old have never been more important.
Matt Seadon, general manager – APAC, Achievers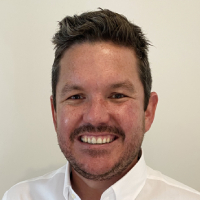 Written by

Matt Seadon