Blogs | 13 September 2021 | Scott Willson <
It's the latest and greatest fintech deal but it sure as heck won't be last. The sector is white hot, with one in five venture capital dollars currently being directed towards ventures that disrupt one of the world's largest and most stable sectors: banking. Historically, it's been hard for new entrants to take on the established order but digital technology has proved a game changer, one that's allowing upstarts like Afterpay to identify and own profitable segments of the market.
Preparing for a proptech surge
It begs the question: is a similar surge likely to occur over in the proptech sphere and, if so, when?
Technology that disrupts and optimises the way real estate is designed, built, bought, managed and sold is out there now but it hasn't excited the same interest as fintech businesses like Afterpay, Raiz et al.
Yet.
Commercial property is the biggest asset class in the world; worth $US31 trillion and rising fast. Traditionally, the sector has been highly conservative – read, a laggard extraordinaire – when it comes to the adoption of ICT tools and technologies. Seven and eight figure investments are still calculated on the proverbial back of an envelope, and spreadsheets deployed to manage sizeable asset portfolios. But that's starting to change, as a generation of digital natives rise up the ranks and businesses begin, belatedly, to register the extraordinary advantages that can arise from ongoing access to accurate, up-to-the-minute data and the insights it yields.
Show them the money
So, where will the opportunities lie, for venture capitalists and other investors looking to ride the coming proptech wave?
I believe there's an enormous market for software that enables commercial property owners to manage their investments more efficiently, from a financial perspective. This niche has been under-tapped to date, with proptech developers more commonly choosing to concentrate their efforts on developing solutions centred around the physical management of assets – think programs that allow owners to create digital twins of their holdings, connect with tenants and facilitate a better rental experience. These tools and technologies can undoubtedly help owners optimise their operations but they don't speak to the reason why investors have amassed those real estate holdings in the first place.
At bottom, commercial real estate is an investable asset like any other; one which represents a stream of annuities to its owners, just as bonds and equity investments do. For those investors, how the asset is managed may not be material. What counts is the bottom line – the managed income they receive and the return on investment it represents.
Capitalising on the opportunities
We see a bright future for proptech that addresses this unmet need and provides ongoing clarity and insight to investors.
Such tools and technologies could conceivably open up the commercial market – historically the exclusive province of institutions, public and private funds and trusts, and high net worth individuals and their family offices – to a much wider pool of individuals and organisations. It could include, potentially, micro-investors looking to take a tiny slice in the sector
Commercial real estate versions of the Afterpay platform may make it feasible and cost effective for them to do this, and much more.
The real winners, though, will be those that own the technology itself: individuals and funds that get in on the ground floor by adding proptech to their portfolio of investments.
As a real estate valuation software developer with a trusted platform already in widespread use across the commercial property sector, we, at Forbury, look forward to seeing this next chapter unfold.
Scott Willson, CEO, Forbury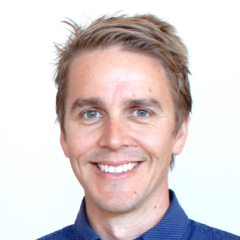 Written by

Scott Willson