Blogs | 27 September 2021 | Aaron Bassin <
With an abundance of choices afforded by the gig economy, consumers have become increasingly willing to step beyond the comfort of their major bank in search of a better deal, creating rise to a new financial age where even the most traditional products will be challenged.
In this new technological age where businesses can rapidly adapt their products to meet consumer needs, it's no surprise that the mortgage industry is seeing a fintech shake up. The recent RBA Financial Stability report found that non-bank lenders have grown their housing lending over the last few years. Issuance of residential mortgage-backed securities (RMBS) by non-bank lenders has also risen to high levels, while spreads have declined to their lowest levels since 2007 - a symptom of a competitive market. You could argue this environment is a perfect petri-dish for fintechs. As the big banks limit their exposure to riskier loans following the financial services royal commission, they've opened the doors to efficient operators, whose smaller scale doesn't require stringent capital requirements or high net interest margins.
The tech in fintech's is one of the major draw cards in their rapid expansion. More efficient processing has led to same day approval, putting fintechs light years ahead of the local
mortgage broker. As traditional lenders scramble to retain customers and grow their books, fintech lenders are able to cater their products to the unique needs of a customer, doing away with the traditional 'one size fits all' approach that one would come to expect from an institution. Taking on loans that the big banks won't touch is having an effect as homeowners stuck in unique circumstances finally have options available to them. Bridging loans are a great example of where fintechs are adding immense value to customers. The latest ABS data shows residential property prices are skyrocketing, rising 6.7 per cent in the June quarter of 2021. For first time buyers this is obviously dier, but for homeowners looking to downsize or commit to a sea or tree change, it's not all sunshine and rainbows. Selling your home and waiting to use the equity to buy the next no longer works in a turbocharged property market. The solution lies with fintechs offering quick bridging loans giving customers fast equity to capitalise on the market and move to their next aboude without the stresses of temporary accommodation. By carving out a niche in the sector, consumer trust in these non-bank lenders will only grow over time as they realise the benefits of moving away from banks and brokers.
COVID has already spurred a raft of savvy borrowers to migrate to better deals which can only lead to further growth and expansion of tintech's in the sector over the next five years. A 6 per cent rise in refinancing of housing loan commitments between lenders capping off an all-time high of $17.2 billion indicates that borrowers are taking advantage of the competitive market. It is the next iteration of a trend that has been building for the best part of a decade; the modern financially astute consumer. They have no loyalty to banks, only to better interest rates. They have ditched credit cards for 'buy now pay laters' like AfterPay, and they are realising the same is true for home loans and mortgages.
In essence, the current lending environment in Australia is primed for a fintech revolution. The question is not if, but when and which companies will take the market by storm, forcing the institutions of old to once again be dragged into our financial future.
Aaron Bassin, CEO and founder, Techlend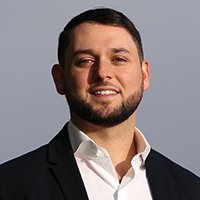 Written by

Aaron Bassin