Blogs | 25 October 2021 | Jeremy Smart <
The restrictions and lockdowns that have limited the number of in-person interactions we've had over the past 18 months, gives even higher importance to digital marketing channels such as email, web, and mobile. In addition, the pandemic demonstrated that digital transformation has become a top priority for businesses, enabling customers and prospects to engage through online means. 
Consumers expect seamless experiences in every interaction with a brand – including those in the banking and finance sector. It's critical for businesses to adapt.
What can businesses do? 
Financial services organisations must demonstrate three important themes: authenticity, empathy, and personality. Throughout the pandemic, businesses had to listen to their consumers, resulting in companies rethinking how to stay in touch and in tune with their rapidly changing needs and demands.
As we watch traditional branches re-open across the country, there are a few things financial services organisations must still watch out for.
In-branch experience
Although consumers' priorities may have changed and the pandemic forced many to bank online for the first time, branches will always play a role in the customer experience for some consumers. As life returns to a new normalcy, consumers might have experienced a change in their living circumstances and could be on the hunt for a new house, new investment opportunities, or financial advice. In order to remain successful, financial services institutions need to create the best customer journey possible both online and in-branch.
Messaging and communication
COVID-19 has been challenging for everyone and it's clear consumers are ready and eager for better times. Businesses need to keep evolving their messaging to create human connections with their audience. Banks must keep pace with the important societal conversations of the day, and adjust their messaging accordingly, and in real-time.
Digital transformation
Consumers today expect that every experience will be seamless, anticipatory, relevant, and connected. That's why it's important for businesses to remain focused on digital transformation. As consumer behaviour evolves in a hybrid world, the financial services industry must adapt as well. By building customer trust with marketing tools and tactics, like the creation of personalised digital experiences and journeys, financial service organisations will build a foundation that prioritises human connection and authenticity.
The evolution of CX 
Financial services organisations need to understand that personalisation isn't the only factor to consider, during a time where consumers have vast amounts of choice. It's important that these businesses demonstrate how personalisation can be integrated into the end-to-end business model. Take streaming services as an example. These services have released content that gives the consumer the power to participate in the content they're watching. By combining data from a recommendation algorithm with individual user-generated data, a dynamic, personalised experience is delivered. This is something financial service organisations should aim to replicate.
One way an organisation can integrate personalisation into its business model is through its products. As an example, if a consumer is looking to purchase life insurance, providers encompass data that could provide recommendations of additional products suitable to cover future events or consumer goals such as relocating or buying a new car. By utilising this data to personalise a product, demonstrating that the organisation is going beyond traditional product structures, this can strengthen trust between the consumer and the organisation. 
Advanced algorithms built into a digital property can personalise each customer experience as it's happening. As a customer surfs your app, browses your website, or scrolls through any of your other online properties, algorithms can decipher what they're looking to accomplish and offer recommendations in that moment.
Personalisation is also a way for a business to understand a consumer's current lifestyle, enabling them to rely on more than just historical data like previous behaviour. As life circumstances change, our needs change, too. With real-time personalisation, fintech marketers can create messaging and content for the moment.
Where to next? 
Today, customers expect more from banking brands and technology is not the only solution to the problem. Retail banking marketers must understand how a business can differentiate itself, what messages will capture customers' attention, and what information customers need to trust an institution with their finances.
Banks need to focus on how personalisation can provide those memorable experiences for their customers. Ensuring consumers have a relationship with a bank that is built on trust will result in customer loyalty. Smart MarTech approaches will enable businesses to get the message and offer to the right individual, driving lifetime customer value.
Jeremy Smart, VP of s ales, APJ at Acoustic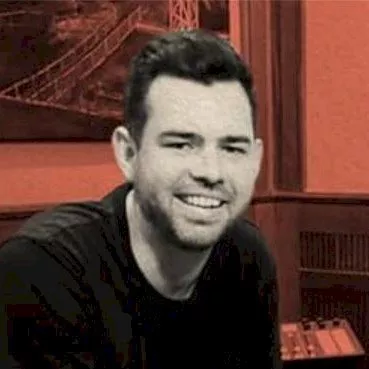 Neil is the Deputy Editor of the wealth titles, including ifa and InvestorDaily.
Neil is also the host of the ifa show podcast.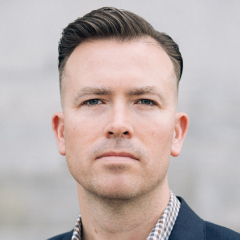 Written by Jeremy Smart