Blogs | 01 November 2021 | Mads Frederiksen <
Rather than just merging their former work environments into their new work-from-home situation, the right technology stack can completely overhaul a business' customer experience and significantly improve employee output and satisfaction levels at the same time.
We recently conducted a study that found just under one-fourth (24 per cent) of Australian financial service employees don't have faith in their employer to successfully transition staff to a hybrid workplace model. Despite this, an overwhelming majority of financial service employees (93 per cent) believe a hybrid workplace would be successful if their employer can get the technology stack right. 
There are several productivity and profit boosting reasons why financial services firms have made tech stack upgrades their top priority in 2021. However, the key to success with these transitions is ensuring the right process is put in place from the beginning in order to pave the way for future success.
Tech tools need time to integrate
There's no doubt that businesses need the right technology to succeed, but rapid adoption can lead to complications if each tool isn't integrated correctly. As businesses start expanding their technology stack, it can become even more difficult for employees to navigate, unless each tool is well integrated with their daily work flow. Each data source must be integrated so employees can access the correct information from whichever application they're working within.
According to our research, Australian financial services employees find that the primary reasons technology fails within the workplace comes down to three challenges; lack of consistent adoption across the company, lack of integration between new and existing tools, and lack of training. Financial service employers can overcome these challenges by making sure their technology is distributed and promoted across the entire organisation, the technology is user-friendly and intuitive, and it is seamlessly integrated into the employees' daily work flows. 
Our research found that over three-quarters of financial service employees (76 per cent) believe that their company would best benefit from tech stacks that are company wide since that promotes better collaboration. Furthermore, just short of three-quarters (72 per cent) of the employees find it necessary that the tech stack integrates well with their current daily workflows.
Save time through streamlined tech stack
From data entry to time tracking, the financial services industry is particularly document-heavy, as employees often find themselves sifting through different folders, databases and tools which averages out to an astounding four to six hours per week. Adding this up equates to a massive $75 billion loss to the Australian economy every year. 
Our research indicates that nearly two-fifths (37 per cent) of workers want their employer to simplify the technology tools and processes, while a quarter (25 per cent) are frustrated about having to constantly swap between different technology tools each day just to complete their work.
It is clear that most business in the financial services industry is conducted through a plethora of documents. By arming employees with document and content automation tools, they can effectively produce content that is of a high quality, bespoke and compliant while saving time each day. Streamlined processes and single solution tools that are integrated and automated have now become a necessity to deliver outcomes with speed, within the workplace today.
Start attracting future workforce now
Businesses need to get their integrations right to keep up with the new normal, and they can do it with a content enablement platform - an infrastructure that connects the content stored across a company's technology stack to the people who need it, in whatever application they're using. 
By deploying a content enablement platform, financial service firms can slash the time spent manually creating, collaborating and finalising proposals. Content enablement platforms automatically connect the right content to employees using smart automation, giving staff back the time they would have spent on administration so they can perform their main role more efficiently.
Using a content enablement platform also means more compliant content, as financial service employees will be able to create documents with only company-approved content governed from a single platform, while also being able to track its performance.
The ways we work are constantly evolving, and there's no telling what the future will look like from here. What's certain is that the financial service organisations that prioritise their technology stack will be able to thrive in the hybrid work era. The time for getting on top of your technology stack is now, not only to maintain the bottom line, but for the benefit of the entire workforce.
Mads Frederiksen, managing director APAC, Templafy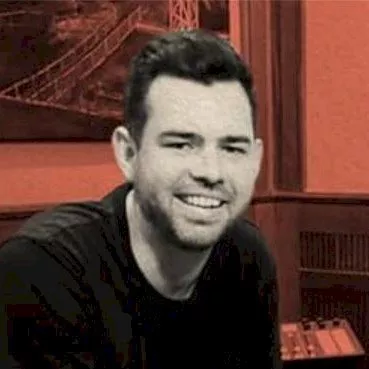 Neil is the Deputy Editor of the wealth titles, including ifa and InvestorDaily.
Neil is also the host of the ifa show podcast.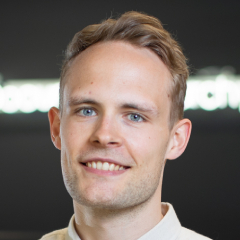 Written by Mads Frederiksen