Blogs | 20 December 2021 | Kelly Herrell <
But finding a bank that has all of these elements optimally configured and producing results to a desired level of quality or accuracy is a much more difficult proposition.
Banking environments are notoriously complex. They span application estates that run into the hundreds of applications for a mid-sized institution, up to thousands for larger organisations.
Most of these applications are producing data that the banks want to harness to understand their customers better.
But institutions face a range of challenges in ingesting and processing these large amounts of data quickly to extract timely and actionable insights.
To understand the sector's response to this challenge in more detail, Hazelcast commissioned research that effectively acts as a 'report card' for how the different players in Australia's financial sector match up when it comes to data infrastructure and use.
The results are instructive insofar as really narrowing the focus for where Australia's financial sector participants should apply finite resources to get their data holdings under control and in a state where it can be used to shape a new wave of innovative personalisation and customer experiences.
Running the numbers
To no one's surprise, the amount of data Australian banks and other financial institutions have at hand "significantly increased" over the past year. 
Business applications, customer applications and digital channels are three data collection points where most banks saw the sharpest increase in data growth. 
Our research found 60 per cent of Australian banks ran into "considerable" or "significant" difficulty in trying to bring together these high-growth real-time data sources with historical holdings so as to create a deeper understanding of customers and behavioural trends. 
Some of that difficulty stemmed from the unpredictability of the general operating environment and the amount of data that banks might need to ask their systems to ingest and process. Retail sales events, for example, drove large peaks in data that needed to be accommodated. 
We found Australian banks use a variety of technologies to ingest and store data, and to keep on top of growing capacity demands. Data warehousing and BI tools, in-memory technology platforms and advanced analytics packages are all popular, and many banks leverage cloud or cloud-based services in the background to power these platforms and packages.
More than 60 per cent of the banks we spoke to found optimising the performance of these setups challenging. 
While some had in-memory or orchestration systems that could automatically dial up and down compute and storage capacity to meet data volumes as needed, there was also a cohort with less sophisticated systems that relied on 'legacy' thinking - over-provisioning infrastructure to cover any peaks. This may be a reason why 44 per cent of Australian banks say they struggle with cost control in their efforts. 
Critically for the banks, problems with bringing data together into a cohesive structure is creating headwinds for their ambitions of business process improvements and improved customer experiences.
Three-quarters believe they could boost conversion rates on special offers, for example, if they could draw upon customer details at the point of engagement. 
Better consolidated access to data generally would allow for faster engagement with customers, create opportunities to maximise revenue, and aid the understanding of customer needs throughout the value chain, the banks identified.
Getting to real-time business
Banks no longer want to act on what happened yesterday; they need to act on what's happening in real-time. Acting goes beyond simply knowing. The pressure is on to conduct business in the moment of engagement, not after the fact.
Success is found in unifying data in motion with data at rest. Activity creates fresh data pushed as events or streams. Blending that with historical data housed in various databases in order to provide context enables well-informed actions that can be taken in real-time.
Real-time applications need to access data from multiple disparate sources simultaneously and perform continuous processing on that data. Through this, applications can deliver results within the time window required, whether that window is measured in milliseconds or minutes.
Doing business in real-time unlocks value and creates competitive advantage. Instantaneously customise interactions with customers. Confidently approve transactions in the moment. Continuously measure risks. Immediately identify fraudulent activity.
Real-time business requires a unifying data platform that connects to every possible source of data that innovative applications require.
Kelly Herrell, CEO, Hazelcast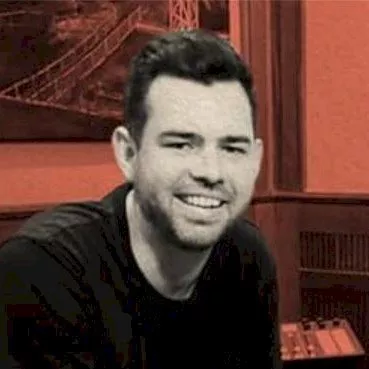 Neil is the Deputy Editor of the wealth titles, including ifa and InvestorDaily.
Neil is also the host of the ifa show podcast.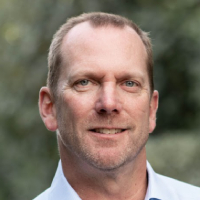 Written by Kelly Herrell