Blogs | 13 May 2015 | Rob Findlay <
For a long time in the banking industry, we've gotten used to some pretty old-fashioned ways of doing business and delivering value to customers. 
Climb into a taxi in many places and you'll often hear that only cash is accepted over cards or mobile payments. 
Look under the hood of any bank, and you'll still see piles of paper clogging up already antiquated operations. 
Ask many senior bankers about the real disruptive threats coming the industry's way, and they won't know what blockchain or bitcoin are. Ask any customer and they'll know even less. 
In some ways, it defies the change that's around us in every other walk of life from retailing to social media, and denies the opportunity to embrace ideas that will make our lives easier and more productive.
Make no mistake, banking in the Asian and Australian regions is undergoing dramatic change. 
And yet financial centres in Australia and Asia are still in the early stages of developing fintech ecosystems. What should they be doing to take on the global centres such as London?
Originally from Melbourne and now based in Singapore I founded Next Bank four years ago as a global forum to discuss the future of finance, driven by design, innovation and entrepreneurship in banking. 
We've now held 18 events around the world in cities from Bogota to Barcelona and there are five common ingredients that participants tell us go into creating a successful fintech and innovation hub: 
1. Understand what is unique about your region
It must be very tempting to look at the likes of London and Silicon Valley, and think that a direct carbon copy of what's there is the solution. 
There's no denying the expertise and forethought that's gone into making them the fintech centres they are – it's no fluke. 
But there are some factors that are unique to these cities that are unlikely to be elsewhere.
Silicon Valley has 40-odd years of dominating the ways start-ups have been formed, and London has been the world's financial centre over Wall Street for a long time now. 
Some of the best fintech innovation – such as M-Pesa in Kenya, and WING in Cambodia (two mobile payment systems) are borne out of very local needs and services. 
Australian and Asian financial centres need to look to their own customers' needs if they are to offer something new and innovation to the fintech innovation landscape.
2. Create the right environment
Even in the digital age for a fintech scene to develop in your city you still need physical spaces. 
Entrepreneurs need access to office space, talent, customers, partners and promotion. 
Start-up hubs, accelerators and incubators inside banks or large institutions are important – they offer a way for start-ups to work, directly connect with their peers and mentors, and give the industry a single place to meet these new players. 
3. Encourage investment
A city or region may have the best minds, the most open spaces, the innovation and collaboration tools, the government mandate to grow, but if it fails to attract the wider venture capital to kickstart these businesses, it will all be relatively fruitless. 
Investors must see the attraction of your city as a place to invest and grow their wealth substantially, compared to the next place. 
4. Allow all industry participants to collaborate
You need to give start-ups, venture capital and industry ways to meet and talk. 
While entrepreneurs don't typically have confidence issues when it comes to pitching ideas they need to have a receptive potential client base. 
One of the reasons we set up Next Bank was to create a neutral forum to share ideas and create connections.
5. Let the ecosystem flourish
Whilst it's tempting for many governments or associations involved in establishing the ecosystems to remain deeply in the middle of the action, it's quite critical to let the market flourish as it needs to. 
While it is important to have regulatory settings that support innovation and growth – it is vital that the industry self determines who should succeed and who should not, within the parameters that have been set.
London is the undeniable centre of fintech – for now – but there are a handful of cities globally that are really getting this right. Singapore is doing all these things very proactively and well. 
Sydney justifiably joins New York, Hong Kong, and some parts of Western Europe in having all the right pieces on the board, but it's early days for fintech in a market already brimming with very mature organisations and consumer solutions. 
At Next Bank Sydney in March this year, we heard from both of the fintech hubs – Stone & Chalk, and Tyro – and their views on their early progress. 
They're open for business, with good support from public or private money, and are looking for good start-ups to base themselves in their spaces, access their mentors and partners, and potentially go through the small number of accelerator programs to improve their business models. 
We look forward to other cities in Australia and New Zealand – Melbourne, Auckland, Brisbane, Perth for example – setting up the same thing. 
Other cities I would see about to make an impact here given their ability to deliver the above steps are Bogota, Santiago and Mexico City in Latin America; Johannesburg, Nairobi in Africa; Tel Aviv and Tehran, the wild card, in the Middle East; Jakarta, Shanghai, Seoul, Mumbai and Kuala Lumpur here in Asia.
The fascinating fact about the interest we are receiving for establishing Next Bank chapters across the world, is that they are coming from every type of market – from the most sophisticated to the city with the most room to grow. Again, the five steps above apply to each city equally.
In any event, irreversible change will come to the banking sector through the power of fintech and the new startups and solutions it brings to market. 
Many bankers and those in the industry will need to prepare themselves almost exclusively for this level of change, as much as the new ways we'll create, manage and use money.
There's a saying about running a start-up: "It's like sprinting a marathon". Creating a strong fintech sector will feel much the same. 
Rob Findlay is the founder of Next Bank, having joined the banking industry in 2007 after many years in advertising and design, and relocating to Singapore in 2010.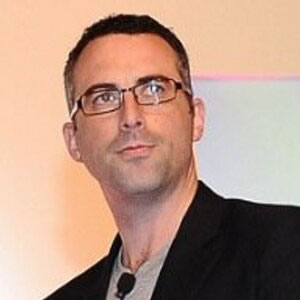 Written by

Rob Findlay