Blogs | 08 August 2022 | Stephen Wirth <
This data is valuable, but to make the most of it you need a structured data strategy for your firm.
Developing a data strategy
To not have good quality, structured data can be an expensive mistake. A recent data management report by consultancy Experian found that 75 per cent of businesses that improved data quality in 2021 also exceeded their business objectives. Among the Australian and New Zealand firms surveyed, 95 per cent said they expected to see improvement in operational efficiency as a result of high-quality data.
In addition, you could fall foul of privacy laws if your data is not managed properly. For instance, it is important for advisers to operate in accordance with the Privacy Act 1988 and the Australian Privacy Principles. Failure to comply with Privacy Act can result in penalties being applied on organisations, including companies, partnerships and sole traders, with a turnover of $3 million or more per year for serious infringements. 
Creating a formal data strategy emphasises the value you place on your data and is essential to cementing all your procedures for logging, maintaining, processing, storing, and sharing it. It can be used to underpin your advice process, inform decision making at a management level, and help create a roadmap for how you intend to refine your advice process and inform decision making.
The aim of a data strategy is to ensure that all your data resources are positioned so they can be easily used, shared and moved. The strategy needs to establish common methods, practices, and processes to manage, manipulate and share data across the business in a repeatable manner. 
We have produced ten tips to help create a robust data strategy and make the most of your data.
1. Understand your data
Begin by asking yourself some basic questions: What data do you currently hold? Is it accurately logged? Why do you hold it? Do you need to keep it? When will it be needed? Who will need to access it? Where will it be stored? 
Aside from the data that will help support your business, there will also be data that you need to retain for regulatory reasons. Understanding which data sets fall into which category will help you determine what to keep for how long and how to best exploit it to improve your business.
2. Delete data you don't need
Keeping data that you do not need is problematic on two fronts. First, it clogs up your system with unnecessary information, making it harder to find what you actually need and potentially increasing your storage costs. Second, retaining personal data without good reason will breach the Australian Privacy Principles. If you don't have a legitimate reason to keep someone's data, delete it.
3. Consider your technology
Modern technology is the foundation of successful data management in today's digital world. Without the right systems in place, it will be almost impossible to make full use of the data you hold.
When selecting new technology for your business, you need to think about how it will fit with your existing systems. Integration is increasingly important to the efficient running of advice firms, so how any new solution will handle your data and connect with your preferred partners and providers must be a key consideration.
4. Prioritise data entry
Data entry is often seen as a laborious admin task, which is frequently left to juniors and temporary staff, but it is the cornerstone of good quality data. Often the same data held within different parts of the firm will be logged differently, which creates problems when trying to share data between systems, generate key documents or obtain management information. You need to make sure it is correct and consistent from the start.
Having standard workflows and procedures for identifying, formatting, and checking each data set will streamline the process and technology can help. 
5. Get clients involved with their data
You can also give your clients the ability to enter, check and update their own data via a client portal, which offers secure access to information in a user-friendly format. 
As well as ensuring accuracy and reducing the firm's own administration burden, allowing clients to add data can encourage them to give you more details about their finances. This can include information on non-advised savings or debt, giving you a more rounded picture of their overall wealth to better inform the financial plan.
6. Make your data accessible
Once the data is in your system, you need to make sure that it is accessible to all people and systems that need it. Unless you are a one-person firm, there will be others internally who should have access to the company's data. Advisers, paraplanners and administrators will all need access at different points of the advice journey. Similarly, to work effectively, third-party systems and tools will need to access your data. And you'll need to be able to share data with your clients regularly. 
Again, technology can do the heavy lifting. Modern back-office systems enable seamless and secure data sharing, with programmable rules to specify who has access to each of your data sets. Less time on administration means advisers can focus on clients, delivering a better service to more people.
7. Comply with data regulations
Advisers are well versed in the regulatory obligations of providing financial advice, but firms of a certain size are also required to meet the Privacy Act and, as part of this, should be familiar with the Australian Privacy Principles (or APPs) which are the cornerstone of the privacy protection framework in this legislation.
There are 13 Australian Privacy Principles and they govern standards, rights and obligations around the collection, use and disclosure of personal information. These Principles are designed to give an organisation or agency flexibility to tailor their personal information handling practices to their business models and the diverse needs of individuals. They are also technology neutral, which allows them to adapt to changing technologies.
A breach of an Australian Privacy Principle is an 'interference with the privacy of an individual' and can lead to regulatory action and penalties.
8. Think about storage
Advisers are increasingly moving towards paperless working, with the pandemic accelerating the trend. Physical storage of client data is becoming less acceptable, not just from a security and disaster recovery point of view, but also due to the convenience and efficiency of digital processes. 
But the switch to online creates its own challenges. Version control can be a problem if different iterations of the same document are stored on individual hard drives. Keeping duplicate documents adds to storage costs and makes it difficult to know if you are using the most up-to-date information. 
Using cloud storage can ensure that everyone (with the correct authorisations) can access information from any device and location the firm allows, without the risk and expense of holding multiple versions of the same document.
9. Take data security seriously 
Using a cloud provider also means you can leverage their security spend, demonstrating that you are taking data security seriously. Cloud storage eliminates physical risks like theft, fire and flood that may affect data kept on site, and reduces your risk of being affected by a cyber attack. Cloud providers spend vast sums of money protecting their systems from hackers. Computer giant, Microsoft, for instance, invests over $1 billion annually on security and pools vast amounts of data across its systems to spot and prevent suspicious activity before it reaches you.
As a modern, controlled ecosystem, security and privacy considerations were central to the cloud's development, including multi-encryption and multiple storage credentials. This means that, even if there is a breach, your data is likely to be unaffected.
10. Train your team
The most effective way to maintain your data strategy and stay compliant with the regulations is to establish a data-driven culture within your organisation. Training is critical to creating, processing, and maintaining quality information and reinforcing your standard procedures to ensure the consistency and accuracy of your data.
Proper staff training also demonstrates the value you place on your data and that you have taken appropriate steps towards ensuring its ongoing accuracy and security.
Through better utilising data and modern technology, advice firms can unlock clearer client information and improve the effectiveness of their processes to deliver stronger client outcomes.
Stephen Wirth, head of operations, intelliflo Australia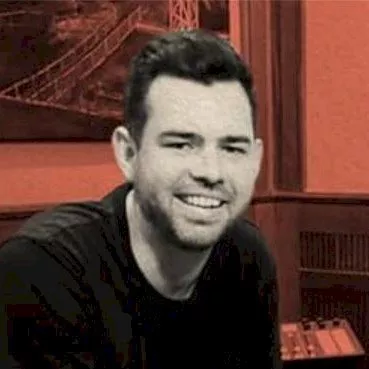 Neil is the Deputy Editor of the wealth titles, including ifa and InvestorDaily.
Neil is also the host of the ifa show podcast.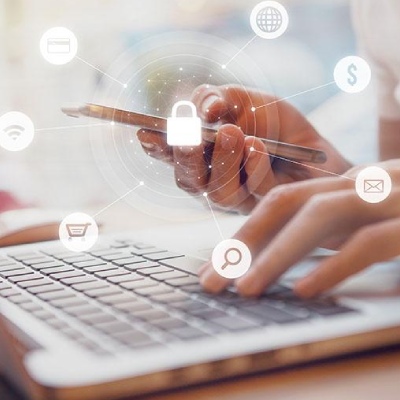 Written by Stephen Wirth