Blogs | 12 May 2015 | Stuart Stoyan <
Reading the headlines, you could be fooled into thinking that 2015 is the start of a dire upheaval for the major banks. 
Share prices are shaky, profits are disappointing, and the banks towering over the industry will soon topple at the hands of technological disruption. 
The same rhetoric that we've seen applied to every other disrupted industry has finally found its way to Australia's financial services sector.
Take it from me, the founder of one of these fintech disruptors, you would be doing yourself a disservice to believe that any of these emerging trends will flatten the major banks. 
Disruption is not a bank-killer; it is driving the long-awaited evolution of this century-old sector.
Yet there's no denying Australia is the world's next hotbed for disruptive marketplace lending.
As it stands, the addressable Australian market for marketplace lending is estimated at $250 billion, reflecting both consumers ($100 billion) and SMEs ($150 billion). 
We expect peer-to-peer lenders to achieve up to 20 per cent penetration within a decade, representing a near $50 billion opportunity.  
Borrowers' enduring desire to avoid the high margins charged by banks has been the key driver of marketplace lending's success in the US and UK. We expect this trend to continue in Australia.
Likewise, with record-low interest rates, Australia has a sizeable retail deposit market at $520 billion, characterised by low returns – at best, term deposits offer four per cent. 
Peer-to-peer lending makes consumer and small business debt available to investors, providing net returns of more than 10 per cent depending on risk appetite.
Overseas success has heightened interest in the nascent Australian market, which has only recently begun to ramp up. 
While a relatively limited volume of loans has been issued across the existing platforms, there are more players entering the market this year. MoneyPlace is due to launch in the second quarter. 
It's taken 10 years for peer-to-peer lending to reach our shores, which means we have a great opportunity to learn from the mistakes of our international counterparts. 
Here are the biggest lessons we can learn from the overseas experience.
1.    Liquidity is king
Peer-to-peer lending started out with the pure intentions of lending mate to mate. 
However, the experience in the US has shown us the power institutional investors have in this space by providing much needed liquidity and growth for lenders. 
Lending Club's ability to write a billion dollars of loans in a quarter would not have been achieved so quickly off the back of retail investors alone. 
The key is to partner with some key institutional investors from day one.
2.    Don't overcomplicate it
The early desire of retail investors to individually select loans has waned, with a strong preference for automated investing according to a pre-determined investment strategy. 
To enable mass-market uptake, marketplace lending platforms need to provide retail investors with simple, easy-to-use tools.  
MoneyPlace will launch with model portfolios and investor tools that will make investing effortless.
3.    This is a risk(y) business
The early days of marketplace lending saw some large, double-digit loss rates as companies did not grasp the need to build robust, sophisticated decision engines.  
Over time, the credit teams have bulked up and we are seeing loss rates that now match or better those of traditional banks.  
The key to remember here is that peer-to-peer lending is a business that is more "fin" than "tech". 
4.    Expose traditional flaws
The opportunity for disruption is essentially where traditional lenders are unable to price risk accurately. 
For example, this includes loans to students, the self-employed, immigrants and online businesses. 
The work of companies such as SoFi and Upstart to develop a non-traditional underwriting approach to assess students/ graduates by considering education data is one of the great innovations of marketplace lending, providing a fairer, more accurate assessment of risk.
5.    Banks are not the enemy
While there is a place for anti-bank arguments, the evolution of the model is for banks to partner with marketplace lending platforms.  
Whether it is to invest in loans (Union Bank's partnership with LendingClub) or to refer customers (Funding Circle's partnerships with Santander and RBS) the longevity of marketplace lending will be determined not only by its ability to disrupt but also its ability to truly collaborate with traditional credit providers.  
Stuart Stoyan is founder and chief executive of MoneyPlace, a peer-to-peer lender.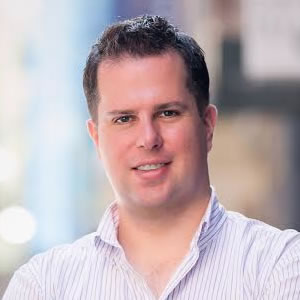 Written by

Stuart Stoyan