Blogs | 26 March 2018 | Martina Linnenluecke <
Australian solar energy users can now invest in their own energy company with the launch of the world's first crowdfunded energy retailer for solar owners. The retailer, DC Power Co, has opened pre-registration and is seeking to raise $4.75 million.
DC Power Co uses the new equity crowdfunding legislation in Australia, which was passed in March 2017. The legislation allows companies with less than $25 million in assets to raise up to $5 million from the general public in return for an equity stake.
Green crowdfunding has become the latest in raising funds for investments in renewables or sustainable business projects. Similar to popular crowdfunding websites kickstarter.com or gofund.me, "green" counterparts such as Oneplanetcrowd raise funds from a large "crowd" of individuals to support sustainable investment initiatives.
However, the big difference is that many of these projects are debt-based, meaning that investors receive their money back, plus interest.

The disruptive character of this disintermediation – removing banks as the middle man – has been recognised by the banking industry. Some experts suggest that crowdfunding will disrupt the banking industry in the same way that Airbnb or Uber disrupted the hotel and taxi industries.
Investors can conduct transactions via websites and online platforms and transact funds directly to their chosen project, without involving banks or investment firms.
Crowdfunding is still in its infancy, but estimates by crowd-solutions research and advisory firm Massolution suggest that total Global Crowdfunding Industry estimated fundraising volume in 2015 was $34 Billion, with further growth in 2016 and 2017.
Oneplanetcrowd, Europe's leading sustainable crowdfunding platform, launched in 2012 in the Netherlands.
The company reports that is has raised €20,000,000 in funding from over 25,000 active investors for more than 175 projects.
Among the company's most successful campaigns was SnappCar, allowing people to make money by sharing their car with others, creating a fleet of shared cars that are more sustainable than individual vehicle ownership.
Green crowdfunding opportunities seem attractive for individual investors, especially given the rapid growth in the renewables sector. However, the unregulated nature of these investments has also led to calls for more regulatory oversight.
Not all individuals investing in these platforms fully understand the risks – given that individuals enter a direct contract with a borrower, any disputes arising around the investment and payback need to be settled directly with the borrowers. These can include delayed payments, defaults, or mismanagement of funds.
To overcome these issues, crowdfunding company Greencrowd, also based in the Netherlands, has put measures in place to mitigate risks involved in crowdfunded projects.
The company seeks investment for renewable energy projects such as 0wind and solar, and offers guarantees (for example insurance) to mitigate the potential losses. The company charges administration fees.
To what extent will crowdfunding replace traditional investments in environmental projects by banks?
Not all projects are suitable for crowdfunded initiatives. Prospective crowdfunding projects need well-structured marketing and advertising campaigns to stand out from the crowd and the myriad online investment opportunities. If the underlying calculations of payouts and possible returns are incorrect, an entrepreneur or company might risk paying out too much.
Also keep in mind that crowdfunded projects need to reach funding targets before they can go ahead; if an individual or company fails to reach the target which is set in advance, any funds that have been pledged will usually be returned to the investors.
However, crowdfunding can provide an interesting alternative finance options for small- and medium-sized enterprises, which find it often difficult to raise larger sums of money by going through banks.
Some overseas banks have even jumped unto the crowdfunding bandwagon and are offering sustainable crowdfunding opportunities on their own. Deutsche Bank has helped set up a dedicated crowdfunding platform "Made for Good" to support enterprise ideas that create a positive social impact.
Other banks have seen opportunities to collaborate with crowdfunding platforms. Rabobank is partnering with crowdfunding platforms and refers sustainable energy entrepreneurs to these platforms if they have strong projects in place, but do not meet the criteria for a bank loan.
The UK is leading when it comes to crowdfunding support. The country has implemented government regulations that allow the crowdfunding market to grow at a faster rate.
There are significant opportunities for Australia to follow the UK example and create investment opportunities that make good business and environmental sense.
Martina Linnenluecke is Professor of Environmental Finance at Macquarie University's Faculty of Business & Economics.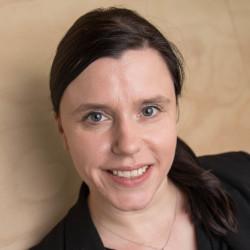 Written by

Martina Linnenluecke