Lending | 13 July 2015 | Shared from www.theadviser.com.au <
DirectMoney chief operations officer Peter Beaumont said DirectMoney is in the process of establishing partnerships with brokers and broker groups.
"We expect to provide brokers with the best possible personal loan product and grow our market share accordingly," he said.
Founded in 2007, DirectMoney began lending in October last year, after the GFC resulted in the company being placed on hold until activity ramped up again in 2012-13.
Mr Beaumont said the group classifies itself as a marketplace lender, and holds an Australian Credit Licence and Australian Financial Services Licence.
"Unlike P2P lenders, DirectMoney has access to various funding sources to support our lending. We can employ our own capital or sell loans to the DirectMoney Personal Loan Fund or DirectMoney Marketplace Limited," he said.
DirectMoney targets Australian residents over 18 years of age who require unsecured personal loans between $5,000 and $35,000, with varied interest rates subject to borrowers' credit standing.
"Our rates are typically several percentage points below those offered by the banks," Mr Beaumont said.
He said that DirectMoney's listing on the ASX is "imminent" and will provide additional capital to support growth.
Australian P2P lender ThinCats recently announced it was actively seeking to expand its broker numbers through direct trade investment in the group and a potential initial public offering.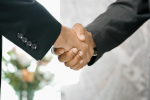 Written by

Shared from www.theadviser.com.au