Australia's first crypto-ETF makes historic debut
Australia's first crypto ETF has broken ASX trading records within hours of its arrival.
Currency | 04 November 2021 | Fergus Halliday <
A week after ASIC gave crypto-asset linked exchange-traded funds (ETF) the go-ahead, the BetaShares Crypto Innovators (CRYP) ETF has smashed trading records.
CRYP debuted on the Australian Stock Exchange (ASX) at approximately 10:30am this morning at a price of $11.23 per unit.
Within the first 15 minutes on the market, the ETF experienced a surge in demand from investors.
Trading volumes in that initial period are estimated to be around $8 million, which puts it on par with the record-setting first day trading volume of Hyperion's Global Growth Companies Fund.
However, that figure quickly tripled. Trading volume for the CRYP ETF was estimated to have reached approximately $28 million by 1pm.
While the CRYP ETF does not include any crypto holdings in of itself, it provides Australian investors with exposure to a number of global companies involved in the cryptocurrency space.
The list here includes Coinbase, Riot, Microstrategy and Silvergate.
While the CRPY ETF is the first crypto ETF to be listed on the ASX, its arrival comes on the back of a number of blockchain and fintech-focused ETFs that listed on the Chi-X earlier this year.
Ahead of the launch of the CRYP ETF, BetaShares CEO Alex Vynokur said that he expected significant demand for the fund to come from experienced and first-time crypto investors.
Mr Vynokur said that the crypto economy was highly dynamic and growing rapidly, but that the CRYP ETF would seek to take advantage of the disruption through a "pick and shovel" approach to the sector.
"CRYP will be an innovative way for investors to get exposure to the crypto sector in a familiar, liquid and cost-effective ETF structure," he said.
The successful launch of the CRYP ETF comes a week after ASIC issued new guidelines for crypto-asset linked securities in Australia.
These requirements include a commitment to compensate investors for losses incurred by poor custodianship practices and formal disclosures regarding the specific technological, financial and environmental risks involved with crypto assets. 
"Crypto assets have unique characteristics and risks that must be considered by product issuers and market operators in meeting their existing regulatory obligations," ASIC commissioner Cathie Armour said.
Neil is the Deputy Editor of the wealth titles, including ifa and InvestorDaily.
Neil is also the host of the ifa show podcast.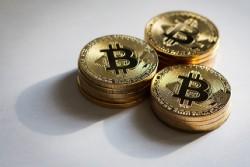 Written by Fergus Halliday