Industry | 24 October 2022 | Reporter <
AMP is entering the retirement solutions market, with the launch of an "innovative" new product that promises to help Australians achieve a better quality life throughout retirement. 
MyNorth Lifetime, made available through the MyNorth Wrap platform, is expected to provide the highest levels of lifetime income in the market, AMP said in a statement on Tuesday. 
According to AMP, the product's unique design combines the flexibility of an account-based pension with the lifetime cashflow features of annuities.
Customers are paid an income for life — which incorporates the certainty of an annual bonus underwritten by TAL — because the guaranteed annual bonus rate ensures the balance will never be depleted.
"As an industry, we needed to do better to help Australians take full advantage of their hard-earned retirement savings, with too many fearful their savings won't last long enough," said Edwina Maloney, AMP's director of platforms.
Moreover, Ms Maloney labelled the MyNorth Lifetime product a "game-changer" for both retirees and advisers.
"Developed by North's team of retirement experts in close consultation with advisers, it's a first-of-its-kind solution which provides higher rates of income, for life," she said. 
"Working closely with advisers to provide more retirees with this confidence is a priority, and we'll continue to work with advisers as we invest in North, including its investment menu and functionality," Ms Maloney added. 
AMP believes its retirement product will give customers and their financial advisers complete control over investment choice and strategy, with access to North's extensive investment menu. 
This, it said, ensures advisers can support their customer's specific investment goals and retirement objectives, and make changes over time as circumstances change. 
The announcement said that MyNorth Lifetime includes options for retirees, pre-retirees and those transitioning into retirement.
Ben Hillier, AMP's general manager, retirement solutions, said: "The different options also allow advisers and their customers to begin planning for retirement earlier, draw higher rates of retirement income, and take advantage of superior tax and Centrelink strategies."
"Unlike alternative lifetime income products, this isn't a set-and-forget solution that can't be adjusted during a retirement, that will often last decades," he noted.
AMP said customers will pay a $91 annual account fee and a 0.1 per cent annual fee which will be included as part of North's $2,400 cap for individuals and $3,300 for families. Administration fees are the standard MyNorth Super and Pension administration fees.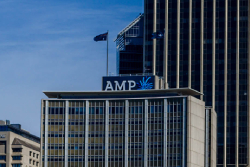 Written by

Reporter