Industry | 17 October 2022 | Malavika Santhebennur <
In an opinion piece published on ifa ahead of the ifa Future Forum 2022 in November, Morningstar head of business and strategy, Peter Bryant, cited the Netwealth 2022 AdviceTech survey, which found that while 49.8 per cent of advice practices have a tech roadmap for the next 12 months, only 17.2 per cent of firms regard their roadmap as "clearly documented" for this period.
This is despite more than three-quarters of those surveyed (78.2 per cent) agreeing that an integrated tech stack is key for an advice practice to succeed and improve staff satisfaction.
Only 6.9 per cent of firms described their technology stack as a "highly integrated system of technologies", while the remainder have a somewhat or minimally integrated system.
"Most practices therefore lack a deliberately chosen tech stack," Mr Bryant wrote.
"This is a problem because well-chosen tech enables efficiency, delivers security of client data, and it facilitates a great customer experience."
The importance of harnessing data and technology will be a major focus at the ifa Future Forum 2022 (which will take place for free on 16 November), where speakers will focus on how advisers could use technologies such as machine learning and artificial intelligence to create client engagement tools, and the value of cross-sector data in unlocking new opportunities.
The forum will also unpack the strategies advisers could consider to expand and evolve their advice model, with tips on how to form a robust digital presence and choose from the range of technological solutions available in the market to boost efficiency.
Mr Bryant underscored the importance of choosing the right solutions for advice practices, noting that technology is one of ASIC's top four external priorities as revealed in its ASIC Corporate Plan for 2022–26.
Indeed, in the plan, the corporate regulator declared its intention to: "Focus on the impacts of technology in financial markets and services, drive good cyber risk and operational resilience practices, and act to address digitally enabled misconduct, including scams".
As such, Mr Bryant said well-integrated and designed technology could reduce manual processes, allow a consistently replicable process, and enable accurate recordkeeping, which in turn, could increase efficiency and reduce errors because "humans are fallible and prone to error".
Moreover, using the right tech solutions could reduce the chance of sensitive client data potentially falling into the wrong hands, he added.
"An example of where tech can enhance security is email," Mr Bryant explained.
"Delivering sensitive information by email poses risks of miskeying the email address or the information being intercepted. Delivering information via a client portal instead can offer enhanced security and would be an example of a well-chosen, intentional tech decision."
Technology could also play a significant role in delivering optimal client experience from fact-finding through to the delivery of advice, Mr Bryant added.
"An intentional and well-designed tech pathway can delight customers and make for a seamless advice process," he concluded.
"A carefully chosen and intentional tech stack is no longer 'nice to have' for advice practices. Rather, it is a critical input for any practice seeking to efficiently serve more clients."
To hear more about how to choose the right tech options to boost efficiency in your practice and expand and evolve your advice model, come along to the ifa Future Forum 2022 (free to attend).
It will be held on 16 November at Montage in Sydney.
Click here to book your place and make sure you don't miss out!
For more information, including agenda and speakers, click here.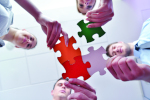 Written by

Malavika Santhebennur