Currency | 04 February 2022 | Neil Griffiths <
In its quarterly update, chair Joe Longo said ASIC is committed to raising awareness on new and continuing regulatory obligations, including the growth of crypto-asset adoption.
"The adoption of crypto-assets by Australians seeking better investment yields continued to grow during the quarter," Mr Longo said.
"Investor protection lay at the core of our actions and advice in this space.
"We worked with domestic and international counterparts to consider regulatory responses in this fast-shifting landscape and took the first steps towards regulating crypto-assets which underlie exchange-traded products."
Those first steps came in October when ASIC released guidelines that outlined its expectations for crypto asset-linked securities in Australia.
"Crypto assets have unique characteristics and risks that must be considered by product issuers and market operators in meeting their existing regulatory obligations," ASIC commissioner Cathie Armour said at the time.
Ms Armour said that the regulator's information sheets on crypto assets and exchange-traded products would provide practical examples of how regulatory obligations can be met by market participants. 
These requirements include a commitment to compensate investors for losses incurred by poor custodianship practices and formal disclosures regarding the specific technological, financial and environmental risks involved with crypto assets. 
Last month, ASIC issued a warning about SMSF crypto investments, urging individuals to seek proper financial advice before investing in crypto assets through self-managed superannuation funds.
Neil is the Deputy Editor of the wealth titles, including ifa and InvestorDaily.
Neil is also the host of the ifa show podcast.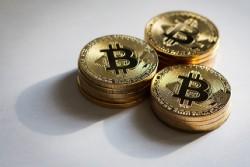 Written by Neil Griffiths