Bitcoin principal protected note launched by Zerocap
The Australian crypto-asset firm has described the note as a world first.
Currency | 12 May 2022 | Jon Bragg <
Zerocap has announced the launch of its Bitcoin Principal Protected Note (PPN) which the firm said would provide investors with protection against falling prices while also capturing any appreciation in the price of the cryptocurrency.
Described by Zerocap as the world's first crypto PPN, the structured note will allow investors to receive 50 per cent of the upward price movement of bitcoin over a one-year term up to a cap of 100 per cent gross appreciation.
The principal amount will be returned to investors at the end of the term even if the price of bitcoin falls below entry-level.
"The Zerocap PPN delivers bitcoin's diversification and non-correlation benefits against other asset classes. By removing downside price risk, investors can have confidence to hold bitcoin in their portfolio for an extended period," said Zerocap head of trading Toby Chapple.
"The main concerns from investors are bitcoin's high volatility and decisions around when to enter the market. The Zerocap PPN addresses these issues with an elegant solution derived from traditional finance."
In March, Zerocap partnered with ANZ to mint the first stablecoin pegged to the Australian dollar.
The Zerocap Bitcoin PPN will be available through the firm directly as well as via investment product platform Stropro.
"We see a future for digital assets in investor portfolios," said Stropro CEO Anto Joseph.
"The Zerocap PPN strategy delivers that exposure and the very clever risk management features preserve capital. We think our clients will love that combination of access to digital assets, capital preservation and a great growth opportunity."
Zerocap CEO Ryan McCall said that price swings seen so far this year as well as the disparity of expert opinion on the movements of bitcoin in the year ahead demonstrated its inherent volatility.
"Zerocap is committed to breaking down the barriers to entry for sophisticated investors to digital assets with thoughtful and bespoke products suited to their needs, risk profile and in familiar formats," he said.
Bitcoin dropped below US$31,000 for the first time since July 2021 this week amid a broader sell-off in stock markets worldwide.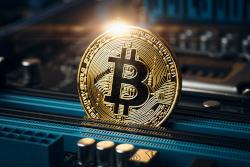 Written by

Jon Bragg