Currency | 06 July 2022 | Jon Bragg <
Australians lost a total of $701 million to investment scams during 2021, a jump of 135 per cent on the previous year.
According to the latest Targeting Scams report by the ACCC, investment scams caused the most financial loss last year followed by payment redirection scams ($227 million) and romance scams ($142 million).
The ACCC's Scamwatch service received over 9,600 reports about investment scams in 2021, up by 42 per cent, with a 169 per cent rise in reported losses to $177 million.
"We have seen a marked decline in some of the older, low-end scams and an enormous increase in more sophisticated 'white-collar' fraud, such as cryptocurrency investment scams," commented ACCC Deputy Chair Delia Rickard.
Losses to cryptocurrency investment scams surged by 270 per cent during the year and accounted for much of the increase in overall losses to investment scams.
A total of 4,730 crypto investment scams were reported to Scamwatch with combined losses of $99 million.
"Cryptocurrency has been described as the wild west with many countries now seeking to regulate aspects of it," noted Ms Rickard.
While acknowledging the recent consultation by the federal government on approaches for licencing digital currency exchanges and custody requirements for crypto-assets, Ms Rickard said that urgent work was required in order to combat crypto scams.
"I am hopeful that this and other regulatory measures will slow the growth of cryptocurrency scams in Australia. It is also pleasing to see Google taking steps to address scammers exploiting their platform with the recent announcement that it will make changes to its advertising policy and require advertisers wanting to promote financial services in Australia to complete a verification process and demonstrate that they are licensed by ASIC," she said.
"That said, there is still more work that needs to be done to prevent scams across all digital platforms."
CHOICE has urged the federal government to introduce stronger protections for consumers in the crypto market and described the asset class as "volatile, complex and high-risk".
The ACCC also recently reported that $113 million was lost to investment scams involving crypto in just the first four months of 2022.
Elsewhere, the consumer watchdog said that 221 reports were received by Scamwatch about imposter bond scams during 2021 with almost $16 million in reported losses.
"Scammers often promised high yields for short term investments and directed investors to send money to a bank account that would be managed on their behalf," the ACCC said.
"In many cases, reporters noted they were contacted after submitting queries on investment comparison websites and felt pressured into investing."
Additionally, over 2,000 reports about ponzi scams and pyramid schemes were received by Scamwatch during the year with $8 million in losses, up by 368 per cent compared to 2020.
Nearly $1.8 billion in losses to scams of all kinds were reported last year based on data from Scamwatch as well as the government's cyber crime reporting tool ReportCyber, other government agencies and 12 financial institutions including the big four banks.
However, as research has found that one third of victims do not report scams, actual losses are estimated to be well in excess of $2 billion.
"If an investment opportunity seems too good to be true, we urge all Australians to not go anywhere near it," Ms Rickard concluded.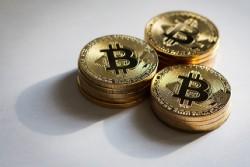 Written by

Jon Bragg