Currency | 15 August 2022 | Jon Bragg <
Recent research released by ASIC detailing the rising popularity of crypto in Australia has demonstrated the need for "robust and appropriate" regulation, according to a crypto expert.
In a survey of over 1,000 retail investors, the research found that around 44 per cent held crypto ranking as the second most popular investment product behind only Australian shares.
Dr Angel Zhong, a senior lecturer in finance in the school of economics, finance and marketing at RMIT University, told Fintech Business' sister brand ifa that the survey was indicative of the rapid rise in crypto ownership that has taken place in Australia.
"The large influx of inexperienced investors and ongoing regulatory uncertainty highlights the importance of having a robust and appropriate regulatory environment for crypto and digital currency in Australia," she said.
"This is critical to protect the financial wellbeing of Australian retail investors, in particular the young and novice group. Young investors are also heavy users of social media platforms to source investment information."
Investors aged between 18 and 34 made up 51 per cent of recent investors who had started their investing journey since March 2020.
Additionally, 41 per cent of all investors surveyed said they had utilised social media and networking platforms as a main information source including YouTube (20 per cent), Facebook (11 per cent), podcasts (10 per cent) and finfluencers (10 per cent).
"There was a crackdown on Australian-based finfluencers earlier this year, which occurred after this survey. As crypto trading is borderless, Australian retail investors are still vulnerable to active discussion and dodgy advice on crypto online," said Dr Zhong.
In response to the research, which found that only 20 per cent of crypto owners considered their investment approach to be risk-taking, ASIC also raised a number of issues.
"We are concerned about the number of people surveyed who reported investing in unregulated, volatile crypto-asset products," said ASIC chair Joe Longo.
"ASIC is also concerned that there are limited protections for crypto-asset investments given they have become increasingly mainstream and are heavily advertised and promoted. There is a strong case for regulation of crypto-assets to better protect investors."
A total of 4,730 reports regarding crypto investment scams were received by the ACCC's Scamwatch service in 2021 with combined losses of $99 million.
"Cryptocurrency has been described as the wild west with many countries now seeking to regulate aspects of it," former ACCC deputy chair Delia Rickard said last month.
Meanwhile, the Financial Planning Association of Australia (FPA) announced that it supported a regulatory framework for crypto-assets in a submission to Treasury last month, on the basis that it is consistent with their equivalent non-crypto versions.
FPA head of policy Ben Marshan said that the technology which underlies an asset was irrelevant when considering the regulation of a financial product.
"To this point, investment in crypto-assets is as much in relation to the asset itself, such as an ether [ETH] coin or a non-fungible token [NFT], as a bet on the sustainability of the technology platform supporting the asset, for example the Ethereum blockchain," he said.
"Ensuring consistency will reduce confusion for Australian investors and financial service providers."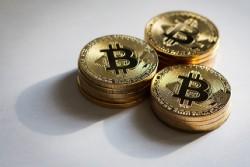 Written by

Jon Bragg