Currency | 13 September 2022 | Maja Garaca Djurdjevic <
Australian Prudential Regulation Authority (APRA) has embarked on a multi-year program to modernise the regulatory framework, with the aim to make it "clearer, simpler and more adaptable". 
In an information paper published on Monday, the regulator said the program — which commenced last year — is intended to ensure the framework continues to underpin financial safety and stability in a rapidly changing economic and technological environment.
This, it noted, will be achieved through a series of initiatives involving better regulation and incremental changes in the design of the framework, the use of digital technology, and a strategic approach to new rules for new risks.
"Since APRA's creation in 1998, the prudential framework has expanded and evolved in response to new risks, changes in legislation and developments in the external environment," said APRA chair, Wayne Byres. 
"With 140 prudential standards and prudential practice guides now covering the five APRA-regulated industries — as well as letters, information papers and FAQs — the framework has become more complex, and in turn more challenging for entities to follow. 
"We need to ensure the framework is clear, simple and adaptable, to continue to be effective in setting minimum standards for banks, insurers and superannuation funds as technology, business models and community expectations change," he explained.
APRA's end goal, according to Mr Byres, is "a digital framework that will be easier for industry to understand and comply with, and for APRA to supervise and maintain", and ultimately to better protect Australians' financial interests.
APRA has pinpointed crypto-assets as a new risk it needs to address, alongside the financial risks associated with climate change, and the increasingly prevalent risks linked to cyber security. 
While "new risks require new thinking," the regulator assured that it plans to consider how to enhance existing requirements, as opposed to bolting on new standards. 
Over the next six to 12 months, APRA said it plans to engage with regulated entities, industry associations, and other key stakeholders through targeted workshops and a broad survey, to understand any pain points with the current framework and identify opportunities for improvement. 
In 2023, APRA intends to publish more detailed plans for changes to the framework that will be implemented over the period ahead.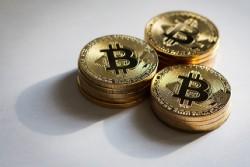 Written by

Maja Garaca Djurdjevic