Currency | 20 May 2015 | Tim Stewart <
The NYSE Bitcoin Index (NYXBT) will represent the US dollar value of one bitcoin based upon "actual transactions occurring on select bitcoin exchanges".
NYSE group president Thomas Farley said customer demand for bitcoin values has driven the decision to "bring transparency to this market".
"By combining our technology infrastructure with our expertise in index calculation and data management, we will continue to launch complementary products based on our rigorous standards and proprietary index methodology," Mr Farley said.
NYXBT will use rules-based logic to analyse a dataset of matched transactions to provide an "objective and fair daily value" for one bitcoin in US dollars at 16:00 London time.
The NYSE made a minority investment in bitcoin wallet and trading platform Coinbase in 2015.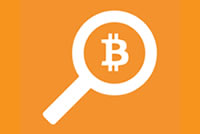 Written by

Tim Stewart