Data | 18 June 2018 | Jessica Yun <
The two technology firms announced in a statement that they will come together to form a new company called TAS Cloud to provide "a managed, compliant and secure cloud solution".
More and more Australian banks are turning towards cloud-based, scalable solutions upon which to score and protect customer data, the statement said.
"The growing concern around securely innovating in a scalable manner is prompting the financial services industry to invest more heavily in cloud-based services to engage with customers and suppliers in ways not imaginable only a few years ago while addressing sophisticated cyber security threats as a core architecture foundation," said TAS chief technology officer Stephen Bebb.
"TAS and Alibaba partnership places the utmost importance on ground-breaking innovative services, scale, security, and customer engagement and supplier service interoperability."
The new partnership will see the provision of self-managed and cloud-based services for businesses.
While TAS remains 'vendor agnostic', meaning they are not tied to any specific product manufacturer and will work with any hardware, customers will gain access to Alibaba Cloud engineers and trainers as well as emerging technology such as image recognition, AI and analytics.
Alibaba Cloud has been operating in Australia since 2016, while TAS specialises in the provision of cloud services to certain industries such as the banking and finance sector.
TAS chief executive Shane Baker said the partnership was a "game changer" for the firm.
"Cloud computing is transforming the [financial services] sector as more companies leverage cloud-based services to gain a competitive edge, enhance innovation and bolster security.
"As a trusted provider to the [financial services] sector, TAS is very pleased to be partnering with a highly regarded global cloud computing company that provides highly secure and cutting-edge cloud solutions."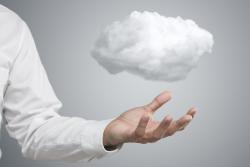 Written by

Jessica Yun