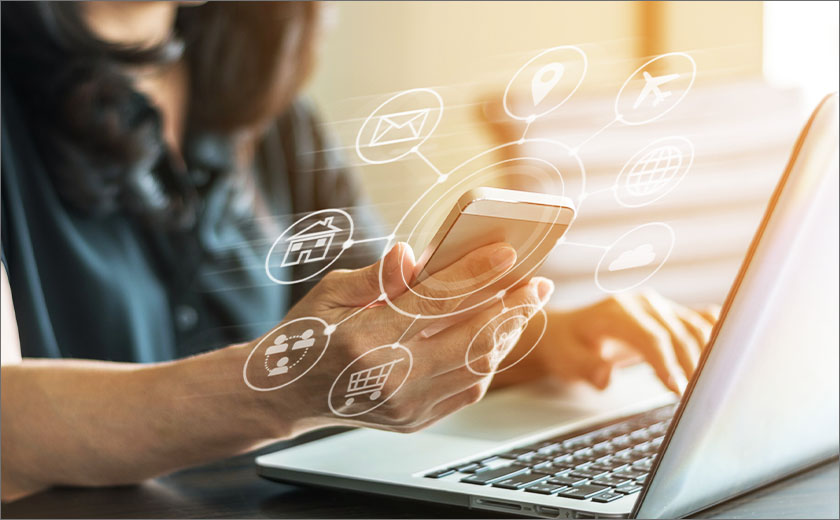 Data | 03 February 2020 | Sarah Simpkins <
In its submission to the select committee on financial technology and regulation technology, the fintech has argued the Consumer Data Right legislation (open banking) has created an unfair lead for already established players and the electronic payments code should be amended to level the playing field.
Further, it has demanded the streamlined accreditation process for ADIs be abolished – stating that where fintechs need to prove they are "fit and proper," the incumbents are able to sidestep proving themselves, despite documented abuse of anti-money laundering rules, criminal charges and damning royal commission findings.
Raiz chief operating officer Brendan Malone presented to the Senate fintech committee in a public hearing on Thursday, to call government and regulators' attention to the barriers for new players.
The company's chief executive George Lucas said the political and regulatory environment has continued to create policy favoring the big four banks.
Privacy Safeguard Guidelines within open banking have led to significantly tougher rules applying to fintechs receiving data compared with the incumbent banks, he said, with the big four holding the vast majority (90 per cent) of the data.
"This double standard created by the Privacy Safeguard is a powerful disincentive to financial innovation and fintech investment, and Raiz is firmly of the view that significant changes to the legislative framework must be made to allow fintechs to compete and flourish," Mr Lucas said.
"Modification to the ePayments Code is a solution to this and the government should have addressed this when the recommended changes were made in the Financial System Inquiry that was handed down in late 2014."
Although the ePayments Code is a voluntary code of practice, its administrator, ASIC, reported it plays an important role in regulating electronic transactions, complementing other requirements for financial services providers.
Among other things, the code sets out the rules for determining who pays for unauthorised transactions and stipulates how subscribers give consumers terms and conditions, statements and receipts.
"Amending the code will significantly contribute to a more positive environment for fintechs, as well as removing competitive barriers to fintech innovation, thereby increasing investment and competition in the Australian financial services market," Mr Lucas said.
"Otherwise open banking will simply be a compliance tool for lenders to meet their responsible lending obligations."
Consumer groups have previously criticised the open banking regime for being too tough on fintechs.
There are overseas equivalents to the Consumer Data Legislation, such as those in Hong Kong and the UK, which the government will also be considering in its recently launched inquiry.
But Mr Lucas has said Australia has a long way yet to follow.
"Comparing the Australian open banking regime to the European open banking regime, as some submissions have done, is ludicrous," Mr Lucas said.
"In Europe, the same privacy rules apply to the incumbent's data as they do to the data recipient using open banking so there is no double standard favouring the incumbent.
"What also has to be understood is that by reducing the ability of the big four to stifle competition in financial services, it will ultimately benefit all Australian consumers. Surely this should be the key goal of the government."
Raiz has made the call as fintech industry body FinTech Australia has detailed "anti-competitive conduct" from the major banks in its submission to the Senate fintech committee.
CBA has previously denied accusations from investment service Raiz of deliberately blocking its customers from engaging with the fintech, by telling them that its app increased risk of fraud on their accounts.
But in FinTech Australia's recent submission to the Senate committee, it noted a number of its other fintech members have long received letters from banks noting its activities using screen scraping breach the ePayments Code.
Referring to Raiz, the body said: "This bank has sent notifications and emails to its customers who use the service on a continual basis."
"Such letters have been viewed as a thinly veiled excuse of anti-competitive conduct," it said.
Sarah Simpkins is a journalist at Momentum Media, reporting primarily on banking, financial services and wealth. 

Prior to joining the team in 2018, Sarah worked in trade media and produced stories for a current affairs program on community radio. 

Sarah has a dual bachelor's degree in science and journalism from the University of Queensland.

You can contact her on This email address is being protected from spambots. You need JavaScript enabled to view it..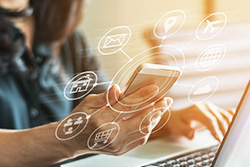 Written by Sarah Simpkins