Data | 19 December 2016 | Reporter <
NAB's new application programming interface (API) developer portal will go live "before Christmas" and will make "selected" NAB APIs available.
Third party developers will be able to connect to "select" sets of NAB data via the new developer portal.
"The developer portal will begin as a closed beta with NAB approving a small number of developers to take part in the initial concept, before running an open beta more broadly early next year," said NAB in a statement.
"The platform will start with two NAB APIs which will host data relating to NAB branch and ATM locations and NAB foreign exchange rates."
Developers who are approved to take part in the beta will be able to plug into the NAB data for "testing and possible integration to their own systems".
NAB chief operating officer Antony Cahill said, "We have invested in our technology and built a rich source of APIs that we have been using for both internal purposes and external partnerships to leverage capabilities and deliver better experiences for our customers.
"With the rise of the digital age and evolving customer expectations, APIs have become core to banking infrastructure to enable rapid deployment of various functions across multiple channels to meet those customer needs and quickly keep pace as those needs evolve.
"Our API strategy is based on three key streams of customer enablement, partnership arrangements and open API categorisation, of which this portal will be an integral part."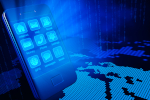 Written by

Reporter