Data | 18 March 2015 | Shared from www.mortgagebusiness.com.au <
The vast majority (81 per cent) of global respondents list data and analytics as one of their top strategic priorities over the next three years, with 72 percent saying they will invest more in their data management systems.

Drivers of these changes include increased regulation and a push by institutions into new asset classes and regions, and greater demands from clients and investors.

The survey, The Innovator's Journey: Pathways to Data Dexterity, was conducted by Longitude Research and polled 400 senior executives at asset owners and managers in 11 countries.

Of these, 130 were based in Asia Pacific including Australia, China, Hong Kong and Singapore.

The survey reveals that while more than three-quarters (77 per cent) of APAC respondents see data and analytics as either their most strategic or very high-level priority, more than half (55 per cent) say that their data capabilities would struggle to cope with an expected increase in regulatory requirements.

This reflects the view of a large percentage of global respondents who say they do not have total confidence in their ability to generate forward-looking insights, evaluate risk and performance and stress-test their portfolios.

According to Jessica Donohue, chief innovation officer and head of advisory solutions at State Street Global Exchange (SSGX), investors now face many disruptive trends with the emergence of new multi-asset investment strategies, the opportunities created by globalisation and a rising tide of regulation.

"Advanced data tools and practices will be one of the most powerful agents of change in the investment industry over the next decade," Ms Donohue said.

"The big question institutions need to ask themselves is where they are on that journey to what we call 'data dexterity'.

"Are they a starter, mover or innovator? It's no longer enough to make incremental moves. They need to speed up the process and have a clear vision of how they can extract real value and accurate insights from what is ultimately one of their most strategic assets," she added.

To read the original article and for more financial services news click here.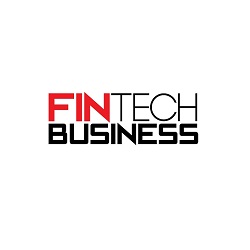 Written by

Shared from www.mortgagebusiness.com.au