Industry | 14 May 2018 | Jessica Yun <
According to a statement from Indigenous business accelerator Barayamal, the first summit of its kind will engage over 100 Aboriginal and Torres Strait Islander youth in the "technology, leadership and entrepreneurship workshops and discussions".
Held on 28-29 June at Fishburners' Brisbane chapter, the First Nations Youth Summit will enable First Nations youth to develop technology and entrepreneurial skills to "achieve their self-determination aspirations with the aim of contributing to sustainable First Nations communities", according to a statement.
The summit involves a gathering and welcome speech by a local Aboriginal elder, innovation workshops, keynote presentations and a Startup Competition designed to equip First Nations youth with job-ready skills and professional contacts.
Sponsored by CSIRO and Microsoft Australia and put together by volunteers from Barayamal, the event features a number of speakers and mentors, such as Ersnt & Young senior consultant Jayde Geia; Museum of Applied Arts and Sciences Indigenous STEAM program producer Celeste Carnegie; Indigenous entrepreneur Matthew Compton and more.
First Nations Youth Summit lead organiser and Barayamal founder Dean Foley said the government had "failed to really listen to First Nations people" and "make a real difference" in narrowing the disparity and opportunity gap in the past.
He added that a report, titled the First Nations Youth Report, would be developed and released after the summit.
"The First Nations Youth Report will provide politicians and changemakers (who want to listen) with invaluable information and advice from First Nations youth, which will allow them to positively change policies and barriers to a create a better Australia for First Nations people, and all Australians," Mr Foley said.
He also said Australian Minister for Indigenous Affairs Nigel Scullion had declined the invitation to attend the event.
"I genuinely extend that invite to other politicians and changemakers who genuinely want to make a real difference to please attend the First Nations Youth Summit and listen to the future leaders of tomorrow," Mr Foley said.
Registration to attend the First Nation Youth Summit is available through their website.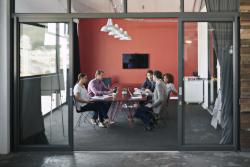 Written by

Jessica Yun