Industry | 14 May 2018 | Reporter <
The 2018 Young Leaders in Finance Awards finalists have been unveiled by Momentum Media, the publisher of Fintech Business.
The awards, which are in their first year, will recognise the leading professionals in finance who are under 30 years of age.
Categories include Financial Adviser of the Year, Investment Manager of the Year, Fintech Leader of the Year and Innovator of the Year.
The full list of finalists is available here.
Commenting on the Young Leaders in Finance Awards, Momentum Media head of events Jim Hall said, "This awards event is an Australian-first program that truly pulls together all areas of financial services under one umbrella, to celebrate the emerging talent within the industry.
"The winners will represent the next generation of mentors and leaders across the Australian financial sector."
The winner will be announced at a gala dinner event at the Hyatt Regency Sydney on 22 June 2018.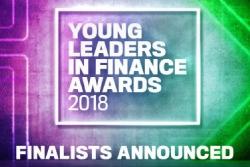 Written by

Reporter