Industry | 01 October 2018 | Annie Kane <
The not-for-profit association representing Australian fintechs first welcomed Mr Kitschke as CEO in May of this year, when he replaced outgoing CEO Danielle Szetho.
However, Mr Kitschke, who had formerly worked at Uber Australia as head of public policy and government relations from 2014–2017, has tendered his resignation due to health reasons.
A spokesperson for FinTech Australia confirmed the news this week, stating: "Brad Kitschke, former CEO of FinTech Australia, tendered his resignation to the board due to health reasons.
"We were sad to hear that his health concerns meant he could no longer remain in the role of CEO."
The spokesperson continued: "During his time as CEO, Brad worked on a number of important initiatives for FinTech Australia, including our upcoming Intersekt Conference, the annual EY Fintech Census and driving operational improvements at FinTech Australia. We wish him well for a speedy recovery."
While the recruitment process begins for a replacement CEO, the head of community and partnership Rebecca Schot-Guppy, and the FinTech Australia board will lead the delivery of the body's work.
The body said that the FinTech Australia board continues to be "focused on [its] core goals of being the voice for [its] members" and said that it was "looking forward to continuing to advocate in key policy areas including open banking and comprehensive credit reporting".
"As an organisation, we are excited by the changes that the industry as a whole is undergoing and we're still working hard to advocate for our members during this important time," the spokesperson said.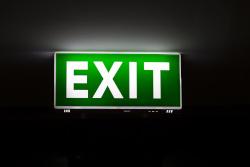 Written by

Annie Kane