Industry | 08 December 2018 | Reporter <
Afterpay, Prospa and SocietyOne have all been recognised for their excellence and entrepreneurship at Fintech Business Award winners. Launched in 2017, the Fintech Business Awards recognise the leading financial technology players in Australia across a range of categories including lending, payments, wealth, insurance and accounting.
The fintech industry continues to see significant growth as Australian businesses find innovative, technology-driven solutions in financial services. A number of leading market commentators anticipate fintechs will grab an even greater share of the market following revelations of poor service and misconduct among incumbents by the royal commission.
Afterpay was named the Payments Innovator of the Year for 2018, a huge year for the group that saw it break into the US payments market, lift revenue by 258 per cent and grow its market cap to approximately $2.8 billion. Afterpay also took home the coveted Fintech Business Excellence Award in 2018.
Meanwhile, personal loan provider SocietyOne was named Lending Innovator of the Year at the 2018 Fintech Business Awards. The peer-to-peer lender was established in 2012 and has attracted the financial backing of heavyweight investors Kerry Stokes, Lachlan Murdoch and James Packer. In September 2018, the fintech hit a milestone achievement with $500m in total lending.
Small business lender Prospa, which was poised to list on the ASX in 2018, was named Lending Innovator of the Year in 2017.
These three high-profile fintechs are just a few of the many exciting companies that have been thrown into the limelight by the Fintech Business Awards, which recognises leading individuals and organisations who display outstanding innovation and entrepreneurship.
If your business has a story to tell, or you know an outstanding fintech operating in the Australian market, then let us know today.
Finalists will be announced in February 2019 and all winners will be revealed at the Fintech Business Awards in Sydney on 28 March.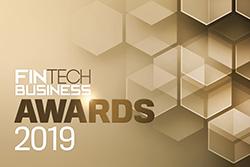 Written by

Reporter