Industry | 17 June 2019 | Eliot Hastie <
The EY report on fintech adoption showed that 58 per cent of digitally active Australians use fintechs compared with just 37 per cent in 2017.
The report noted that due to many incumbents offering credible propositions of their own, the question around what is a fintech was changing.
The ecosystem is also being shaken up as challengers, incumbents and other industry players are forming ecosystems that are replacing bilateral partnerships.
EY definition of fintechs is broadly the same as this publication, which is organisations that combine innovative business models and technology to enable, enhance and disrupt financial services.
While the adoption of fintechs in Australia continues to rise, the pace of it has slowed in comparison with emerging markets, with Australia now sitting slightly behind the global adoption average of 64 per cent.
Australia's neighbours in China and India were leaders in adoption with 87 per cent of digitally active consumers using fintechs, and many Asia-Pacific nations have reported a doubling of adoption rates.
However, it is important to note that as of last year, just over half of China's population was deemed a digital user and less than half for India, while Australia has 86 per cent of the population classed as a digital user.
EY Australia fintech adviser Meredith Angwin said that Australia's incumbent institutions have embraced fintech but were still lagging behind international counterparts.
"Their [incumbents] current offerings in this space lag behind what we are seeing in some other markets and this has likely had an impact on our overall ranking," she said.
"However, we expect this to change as more 'challenger' fintechs continue to come into the local market and the major players step up their innovation agendas in order to remain competitive and address evolving consumer demands."
Those evolving demands were also explored by EY, which found that incumbents had ranked pricing as a top priority to solve for customers following by ease of opening an account.
EY's Asia-Pacific fintech and payments leader James Lloyd said Asia was leading the role of digitally enabled services and he expected it to continue.
"We're also seeing an emerging trend towards industry convergence, with sector leaders in adjacent industries such as transport, retail and telecommunications increasingly offering digitally enabled financial services," he said.
Positively for non-financial players in fintech, the report found that 68 per cent of consumers would consider a non-financial services company to provide financial services.
The report also found that 46 per cent of consumer adopters were willing to share bank data with other organisations, which should help the adoption of open banking when it comes to Australia.
Eliot Hastie is a journalist on the wealth titles at Momentum Media.
Eliot joined the team in 2018 having previously written on Real Estate Business with Momentum Media as well.
Eliot graduated from the University of Westminster, UK with a Bachelor of Arts (Journalism).
You can email him on: This email address is being protected from spambots. You need JavaScript enabled to view it.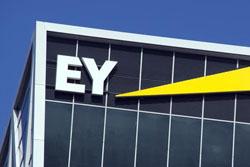 Written by Eliot Hastie