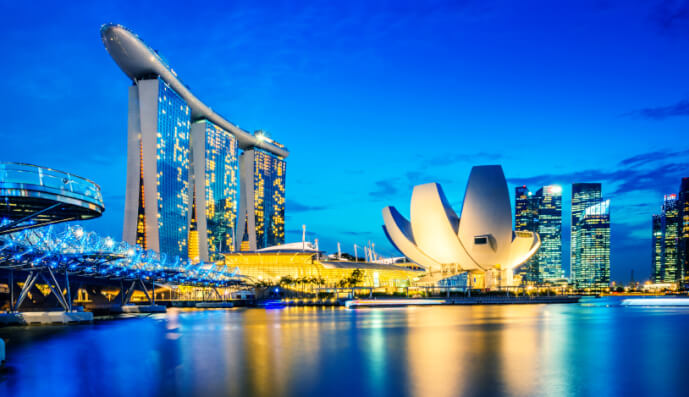 Industry | 03 August 2015 | Tim Stewart <
Financial innovation accelerator Startupbootcamp Fintech hosted the event last week, featuring 11 fintech start-ups culled from a field of 300 applicants earlier in the year.
The 11 successful companies completed a three-month acceleration program in which they collaborated with 300 mentors and signed more than 15 partnerships with financial institutions, including DBS Bank and PhillipCapital.
Startupbootcamp Fintech chief executive Markus Gnirck said the 11 start-ups selected are "leading the game in fintech in Southeast Asia".
"They are part of the change that is happening in this industry, and are in the sweet spot of the trends predicted by the crowd [today]," Mr Gnirck said.
The top 11 are listed below (descriptions provided by Startupbootcamp).
Bankguard: www.bkguard.com/en/
Bankguard provides a revolutionary 2 Factor Authentication (2FA) solution which addresses weaknesses in current technologies that are vulnerable to Man In The Middle (MITM) attacks.
Creditseva: www.creditseva.com
Creditseva's algorithm and online integrated platform with banks help users instantly analyse credit reports and track credit scores, obtain discounted offers to close bad loans and get customised offers for new loans.
Dragon Wealth: www.dragonwealth.net
Dragon Wealth offers the world's fastest way for financial advisers in Southeast Asia to increase sales and acquire more investors through two easy-to-use mobile apps, and Upefy, an automated suite of marketing tools connecting financial advisers with new investors.
Kashmi: www.kashmi.com
Kashmi is a mobile application that allows you to make real-time payments while you socialise and communicate with friends.
KyePot: www.kyepot.com
KyePot is a mobile-centric community savings and lending platform that brings individuals together to achieve their financial goals using the collective power of the individual, group and the community.
OnePay: www.onepayworld.com
Global payment and loyalty platform on blockchains. Bring the power of digital currencies to use at any retail store already accepting credit card via NFC.
Open Trade Docs: www.otdocs.com
OTDocs certifies online identities and documents. Allowing trusted collaboration, OTDocs increases workflow efficiency for businesses involved in international trade.
Otonomos: www.otonomos.com
Otonomos brings your company on the blockchain. You incorporate by simply creating a digital share wallet, transfer shares peer-to-peer, and automate your governance using smart shares.
ShereIt: www.shereit.co
ShereIt makes share trading easy. It is a Social Trading platform that helps non-professional investors identify expert traders, follow them and copy their trades/actions.
SkolaFund: www.skolafund.com
Skolafund is a web platform that enables university students to crowdfund their scholarship from the public and corporates. More products will be rolled out as SkolaFund aims to be the biggest higher education financing platform in Asia.
Toast: www.toastme.com
TOAST allows unbanked Filipino workers in Singapore to send cash back to the Philippines without having to spend hours queuing at Western Union.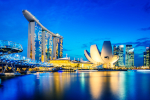 Written by

Tim Stewart