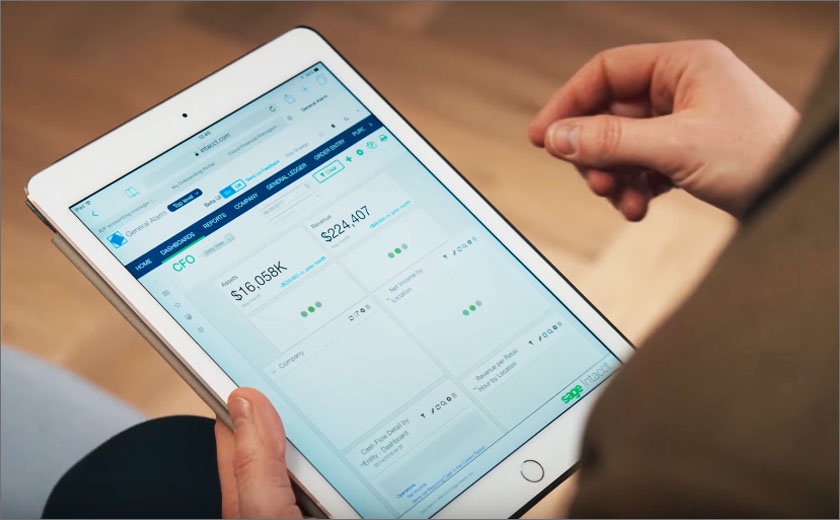 Industry | 02 September 2019 | Sarah Simpkins <
The platform is targeted toward chief financial officers and finance professionals, providing accounting, automation for financial operations and visibility for real-time decision making.
New research by the company found the role of a CFO has changed from managing compliance and accounting activities to providing strategic leadership and driving digital transformation, as many assume responsibility for choosing business technology.
Aaron Harris, chief technology officer at Sage said the Australian market specific study reflected the platform decisions CFOs make have increasingly deeper impacts on organisations' ability to compete.
"Sage is committed to providing finance leaders with trusted tools that enable them to not only deliver on their core competencies, but also be confident in driving the digital agenda throughout their organisation," Mr Harris said.
"Sage Intacct empowers finance teams to accelerate growth, streamline complex financial processes, and deliver the rich financial and operational insights needed to scale their business."
Sage acquired Intacct in 2017, with the intention to make the platform available to customers in new markets as part of its business cloud.
Commenting on the local launch, Kerry Agiasotis, managing director and executive vice president, Sage, Asia-Pacific said: "We are strongly committed to addressing the pain points of Australian businesses with technology that helps their organisations to thrive.
"That's why we have invested in bringing Sage Intacct to Australia, with which we believe we can set a new standard for Australian finance leaders on their journey to drive digital transformation."
Intacct uses open APIs, Sage said, making it easy to connect with third-party cloud applications and extensible and scalable.
It is also a modular solution, where customers pay for what they need, along with having security backups and disaster recovery.
Sage Intacct added it offers increased functionality through its marketplace.
Intaact will be sold and implemented through resellers including Australian partners Akuna Solutions, AlphaSys, Aptus, Forpoint Solutions, Guintabell, Microchannel, Progressive Business Technologies and Resonant Software Solutions.
Sarah Simpkins is a journalist at Momentum Media, reporting primarily on banking, financial services and wealth. 

Prior to joining the team in 2018, Sarah worked in trade media and produced stories for a current affairs program on community radio. 

Sarah has a dual bachelor's degree in science and journalism from the University of Queensland.

You can contact her on This email address is being protected from spambots. You need JavaScript enabled to view it..
Written by Sarah Simpkins