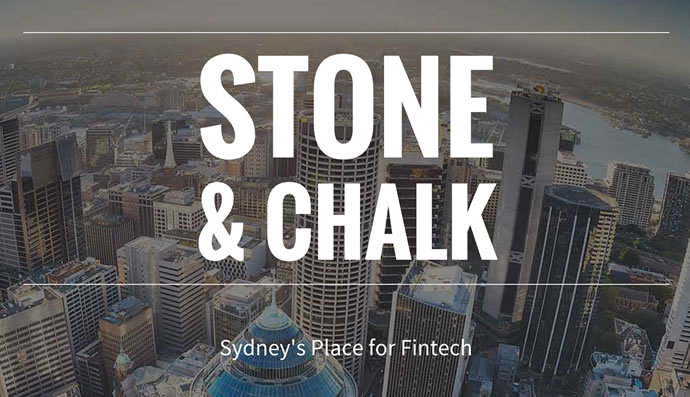 Industry | 10 August 2015 | Tim Stewart <
Sydney-based fintech hub Stone & Chalk will officially open its doors at the new address of 50 Bridge Street, Sydney, on 25 August.
Speaking at the Financial Services Council conference on the Gold Coast on Thursday, Stone & Chalk chief executive Alex Scandurra went into detail about the breadth of start-ups at the hub.
Stone & Chalk's start-ups have a diversity of proposition areas as well as "lifecycle stages", he said.
"We've got teams that are really strong in the blockchain space – both in cryptocurrency but also in terms of blockchain as an underlying technology and looking at different applications for its use."
The hub also has teams that are working in mobile payments, as well as start-ups that are looking to "bridge the online and offline experience" when it comes to loyalty and ecommerce, Mr Scandurra said.
"We've got a few start-ups in the insurance space that are looking to heavily disrupt some niches in insurance."
There are also fintech teams at Stone & Chalk that are playing in the wearables space, he said.
"They're investigating how wearables can potentially have an interplay with mobile payments and insurance." 
Another team at the fintech hub is working on smart cars and connected cars.
"Big data and analytics – that's a big area that is starting to grow in terms  of the number of teams and some of the depths of teams that we have in the space as well. As well as peer-to-peer lending and equity crowdfunding," Mr Scandurra said.
The fintech teams at Stone & Chalk are also at different levels of maturity, he added.
"We were initially expecting to see quite a large number of two-, three- or four-person teams coming through given the relatively young stage of the Australian ecosystem here.
"But we've blown away from the point of view that we've got several teams that are above 10 employees already coming into Stone & Chalk – some even at the 16-person level," he said.
Some of the teams at Stone & Chalk are already live in the market trading and generating revenue.
"Quite a large amount are either just post-launch or just pre-launch (which will see them hitting the market pretty soon) and then there's another collection of start-ups that are at the mature concept stage that are working through their proposition and working towards launching in the near future," Mr Scandurra said.
However, one area that the Stone & Chalk boss would really like to "significantly improve on" is the absence of female fintech entrepreneurs at the hub.
"That's also the case in tech start-ups generally, and that's something that all of us should try and improve," he said.
Written by

Tim Stewart