Industry | 21 October 2019 | Sarah Simpkins <
The results of the 2019 EY FinTech Australia Census were launched at the Intersekt Conference in Australia last week, based on an online survey of 120 fintechs as well as a series of interview with industry leaders.
Almost half of fintechs surveyed (49 per cent) said they had since seen a stronger uptake of financial solutions by consumers and 26 per cent said incumbent financial institutions had become more willing to partner with them.
Almost half (42 per cent) said their relationship with incumbent institutions has improved in the last year.
Now in its fourth year running, EY's census for the first time also included interviews with innovation and digital functions leaders in Australian financial services organisations, to seek their views on collaborating with fintechs.
Meredith Angwin, fintech advisor, EY Australia said the Australian fintech sector is continuing to mature and grow, and becoming increasingly profitable.
"Our latest census data shows that almost a quarter (23 per cent) of local fintech companies are now running at a profit – up from a fifth (19 per cent) in 2018 – and median revenue has grown 80 per cent from last year," Ms Angwin said.
"A key theme we are seeing this year is an increase in the degree of collaboration between fintechs and traditional financial services players. While still highly competitive, it's fair to say that there are much more mature, streamlined and effective relationships emerging.
"There is increased recognition of the need for partnerships and collaboration of consumers and the financial services sector as a whole."
She added fintechs reporting their relationships had improved during the last year was a positive, with companies citing more access and engagement, growth of their business and an openness to new ideas and innovation.
"The upcoming launch of open banking and the Consumer Data Rights (CDR) legislation is also being viewed as a positive development by the fintech sector, with the majority of fintechs (85 per cent) viewing it as an effective growth initiative," Ms Angwin said.
Improved talent and diversity
The census data showed a drop in the number of fintech founders who believe there is a lack of experienced start-up and fintech talent in Australia (down to 43 per cent in 2019, from 58 per cent in 2016).
Rebecca Schot-Guppy, general manager, FinTech Australia commented while talent is always a key concern for the industry, it is good to see it is "becoming less of a burden for emerging companies."
"We believe this is a product of more financial services talent seeing fintechs as a viable option for advancing their career and challenging their skills," she said.
There has also been an increase in the proportion of female employees in the fintech sector over the last four years, growing from 22 per cent in 2016 to 32 per cent in 2019.
"Significant work had gone into encouraging women in the fintech sector," Ms Schot-Guppy said.
"To see female representation strongly trending positively is incredibly heartening for the industry."
Capital access shrinking
However, access to capital was reported to tighten in this year's census, reflecting the wider economic environment.
Survey respondents said local fintech capital raisings were down 5 per cent, from 43 per cent last year to 38 per cent in 2019 and of those who attempted to raise capital, less than half raised more than $1 million in their latest round, compared to 63 per cent last year.
Notably, there has also been a recent increase in the proportion of founder-funding, up significantly from 60 per cent in the 2018 census to 75 per cent in the 2019 census.
"The funding story for the local fintech sector is markedly different to this time last year," Ms Angwin said.
"Overall, we are seeing less success in capital raisings and lower levels of funds being raised.
"At the same time, the funding that is available is becoming more conservative and skewing towards the more established and experienced fintechs."
Despite the challenges, the outlook for the sector has remained positive, with 81 per cent of fintechs expecting to grow their revenue within the next year, 64 per cent expecting to increase their staff numbers and 51 per cent planning to expand overseas.
Challenges include regulation, tax and product development.
The research showed the top three types of fintechs in Australia are now wealth and investment (30 per cent), lending (18 per cent) and data, analytics or big data (18 per cent).
A quarter of fintechs indicated government incentives and tax regulations as key external challenges facing the industry, while three-quarters said accessing R&D tax helps keep aspects of their business onshore.
The top three internal business challenges listed by Australian fintechs are product development (45 per cent), product and market fit (44 per cent) and attracting suitable or qualified talent (41 per cent).
Around two-thirds (66 per cent) of fintechs agreed accelerators and incubators are important contributors to the success of the local sector.
Two in five fintechs (40 per cent) anticipated becoming CDR accredited, with a slightly smaller proportion (37 per cent) indicating they are unsure and 23 per cent not expecting to gain the accreditation.
Among those who expect to become CDR certified, the greatest motivators to connect are greater transparency in the process of obtaining consumer data (71 per cent) and more direct/faster data exchange (69 per cent).
Looking overseas
The report said 63 per cent of fintechs believe Australian companies will be able to compete internationally.
The top five overseas markets identified for potential expansion are the UK (44 per cent, down from 52 per cent in the 2018 census), the US (42 per cent, up from 38 per cent), New Zealand (38 per cent, up from 27 per cent), Singapore (31 per cent, up from 30 per cent) and Canada (24 per cent, up from 27 per cent).
Sarah Simpkins is a journalist at Momentum Media, reporting primarily on banking, financial services and wealth. 

Prior to joining the team in 2018, Sarah worked in trade media and produced stories for a current affairs program on community radio. 

Sarah has a dual bachelor's degree in science and journalism from the University of Queensland.

You can contact her on This email address is being protected from spambots. You need JavaScript enabled to view it..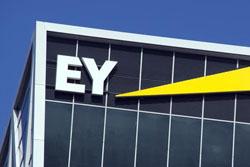 Written by Sarah Simpkins