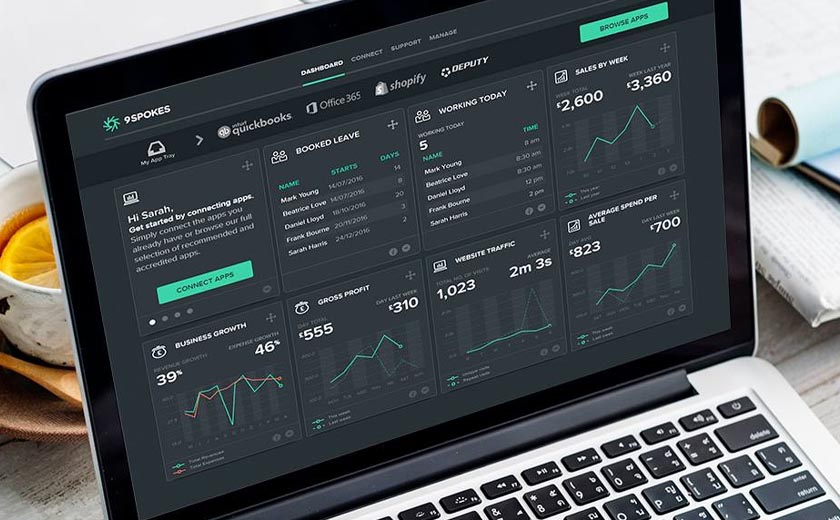 Industry | 11 November 2019 | Sarah Simpkins <
The tool has replaced its previous iteration, Marketplace, and has moved to be an open platform, allowing 9 Spokes to enable third-party developer access.
The company said the new platform has boosted its capacity to roll out new apps, and features, as well as having a redesigned user interface for improved ease and control, as well as more detailed business insights.
The new visualisation interface is said to allow users to view trends across business metrics over a range of time intervals, giving more insights than before across accounting, point of sale and digital marketing.
Bank of New Zealand (BNZ) has rolled its users over to the fintech's small business service, MyBusiness Live, a white-label adaptation of the new platform – which was launched in its previous version in May.
Karna Luke, general manager, SME, BNZ said the bank is the excited for the additional functionality.
"With this platform in place, we are able to continue our focus on delivering market-lending solutions for NZ SMEs," Ms Luke said.
"We're eager to take advantage of the improved capabilities the platform delivers and look forward to introducing it to more of businesses we support."
Adrian Grant, co-founder and chief executive of 9 Spokes commented: "We've worked hard to deliver this next-generation offering so it's rewarding to have it live in the market."
"As part of our efforts, we have built up an operational cadence that ensures we can sustain the momentum of innovation going forward and take a lead on addressing the needs and opportunities of our banking partners and their SME customers."
The platform has incorporated a microservices-based design, API connection and data management methodologies, along with visualisation technologies including React Native and Progressive Web Apps for mobile.
A new integrated marketing service, 9 Spokes Engage has also launched alongside the platform, aiming to support bank partners to acquire and engage users.
Engage includes education tools and resources for SMEs, as well as data-based insights to prompt regular platform use, with the aim to optimise business performance.
Sarah Simpkins is a journalist at Momentum Media, reporting primarily on banking, financial services and wealth. 

Prior to joining the team in 2018, Sarah worked in trade media and produced stories for a current affairs program on community radio. 

Sarah has a dual bachelor's degree in science and journalism from the University of Queensland.

You can contact her on This email address is being protected from spambots. You need JavaScript enabled to view it..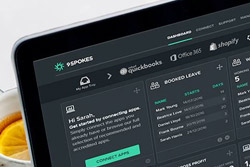 Written by Sarah Simpkins