Industry | 06 April 2020 | Sarah Simpkins <
The group has called for targeted assistance for the start-up and technology sectors including a boost and expansion for the Research Development Tax Incentive (RDTI) program and the provision of funding lifelines in the form of targeted tax rebates and grants.
It has also pushed for 20 per cent wage subsidies for employees up to $20,000 and employee retention and restraining measures and fast track government procurement.
Further, The Australian Innovation Collective has recommended longer term structural changes around innovation-enabling procurement policies, greater alignment of start-up development with government policymaking, smarter investment incentives and greater global connectedness for Australian start-ups.
One of the collective's members, start-up hub Stone & Chalk has waived three months' membership fees for companies now working remotely, as well as digitalising its services.
Stone & Chalk CEO Alex Scandurra said it is "vital" for the sector to weather the pandemic.
"As this crisis dissipates, Australia will rely heavily on the vital role high-growth technology start-ups and scaleups will play in accelerating demand for skilled jobs," Mr Scandurra said.
"Now more than ever before is the time for corporates and governments from around the country to procure services from local start-ups and scaleups.
"Whilst small businesses are the engine room of the economy, start-ups and scaleups are the drivers of job growth. This sector will also prove vital to unlocking private sector investment back into the economy."
He added Stone & Chalk will offer members a range of remote and crisis-related services, including tailored mentorship, community support, access to corporate and government partners, advocacy, growth advisory and business planning assistance.
The hub has provided assistance to start-ups across sectors including fintech, regtech and data, such as personal finance manager Moneytree, business lender Moula and personal lender MoneyPlace.
The company pointed to France introducing refinancing and liquidity measures specifically for their start-up and scaleup sector in the order of €4 billion ($7.1 billion), including bridging rounds to raise capital, loans up to two years' of employee salary or 25 per cent of annual revenue and accelerated tax rebates.
"We see it as our joint responsibility to ensure all the investment and hard work of the last 10 years in building the new economy isn't lost," Mr Scandurra said.
"The Australian start-up ecosystem has proven repeatedly that it can produce profitable, globally competitive companies that drive employment and economic growth in Australia.
"For the health of the sector and the recovery of our economy post-COVID it is important that the federal government apply targeted assistance to ensure that we are in the best possible position to continue to help drive our nation's growth in the future."
Similarly, Alister Coleman, founder and managing partner of Australian venture capital firm Tempus Partners, has said continued support of start-ups, particularly at early and seed stage, is necessary to grow future technological capabilities and to help the country rebound.
"Opportunities exist for those founders who think creatively and make an impact on a global basis and like many of the tech giants today that came out of the GFC, we believe Australian tech start-ups will persevere through this period to go on to greatness," Mr Coleman said.
"As an investor, we are leaning in to support all of our founders as they navigate their business to meet changing demands, noting that the greatest success stories are often built during the hardest of times."
Sarah Simpkins is a journalist at Momentum Media, reporting primarily on banking, financial services and wealth. 

Prior to joining the team in 2018, Sarah worked in trade media and produced stories for a current affairs program on community radio. 

Sarah has a dual bachelor's degree in science and journalism from the University of Queensland.

You can contact her on This email address is being protected from spambots. You need JavaScript enabled to view it..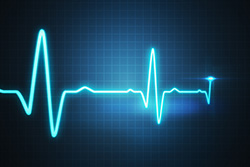 Written by Sarah Simpkins