Industry | 15 May 2015 | Reporter <
Sydney-based venture capital firm OneVentures has hired former US Seapoint Ventures general partner Melissa Widner.
OneVentures chief executive and managing director Dr Michelle Deaker said Ms Widner will bring a "unique US venture capital perspective to OneVentures".
"Melissa has a deep understanding of the venture capital industry in Australia, as well as in the US," Dr Deaker said.
"The appointment deepens OneVentures' software and digital expertise and US venture networks.
"Melissa will work closely with the partners to identify, evaluate and manage investment opportunities in the tech sector for our $100 million Fund II.
"She will also build our US relationships and leverage her US venture networks to support our portfolio companies as they migrate offshore," she said.
Prior to joining Seapoint Ventures, Ms Widner was chief executive of 7Software, and chief executive of Northwest Industrial Supply.
Ms Widner has also served on the Australian federal government's Capital Committee and on the board of the Alliance of Angels.
Commenting on her appointment, Ms Widner said it is an "honour to join Australia's leading venture capital firm".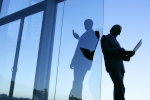 Written by

Reporter