Industry | 28 June 2021 | Sarah Kendell <
The Global Fintech Index, published by research and analytics firm Findexable, ranked countries and cities globally by the concentration of successful fintech firms within their borders and the ease of the regulatory environment for the fintech industry.
It found that Australia had risen up the ranks from last year's report from the eighth to the sixth most successful fintech sector in the world, behind the US at number one, the UK at number two, Israel in third place, Singapore in fourth place and Switzerland in fifth place.
Sweden, the Netherlands and Germany rounded out the top 10, with Israel being the fastest mover having gained nine positions from last year.
In the city rankings, Sydney had also gained two places from last year to sit just outside the top 10 most successful fintech hubs at number 11. Unsurprisingly San Francisco was ranked the top city for fintech, followed by London, New York, Sao Paulo, Tel Aviv, Berlin, Boston, LA, Hong Kong and Singapore.
Again the Israeli city of Tel Aviv was the fastest mover on the top 10 list, climbing 13 places from last year's rankings. The report said much of the nation's fintech growth had "originated organically", with local entrepreneurs reinvesting back into the domestic industry as they experienced global success.
Melbourne had also climbed seven places from last year's report to sit at number 25. The fastest mover of all cities in the global rankings was Riyadh in Saudi Arabia, which had risen by 106 positions to sit at number 126 overall.
The report revealed that rather than slowing investment in the industry, the COVID pandemic had accelerated the expansion of fintech as a global finance subsector, with 50 new cities debuting in the rankings as their local fintech industries swelled to a significant size.
"A decade ago, when private fintech companies started to emerge they were easy to dismiss as an irrelevance, a pimple on the global financial services marketplace and an outpost of the tech industry," Findexable said.
"But the pandemic has shown digital financial services to be fundamental to the smooth functioning of an economy."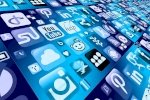 Written by

Sarah Kendell